Amelia Brandt, volunteer
We're excited to announce a new product to the loyal followers of Global Mamas: a special-edition shea butter skin care product, Global Beauty Butter! The product is created in partnership with Ghanaian shea skin care formulator Ele Agbe and natural beauty blog Beauty Lies Truth, a champion of products that are clean, green, effective, and fair trade.
What's more, the process of creating this product is featured in a VICE/Live Nation TV documentary on fair trade shea butter, to be released sometime this June. For now, here's what you need to know about Global Beauty Butter:
Superfood for Your Skin
Global Beauty Butter is our first skin care product containing moringa, a superfood rich in antioxidants that also has significant skin care properties, including preventing dryness, evening skin tone and minimizing fine lines.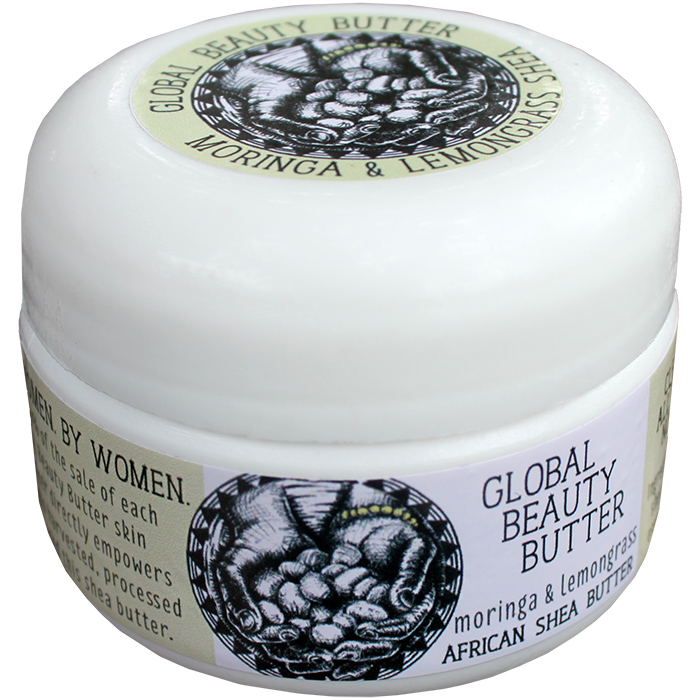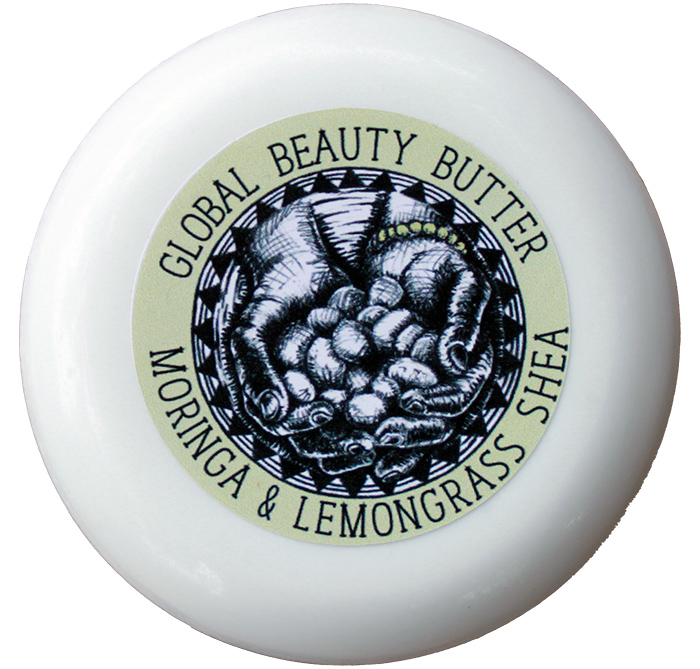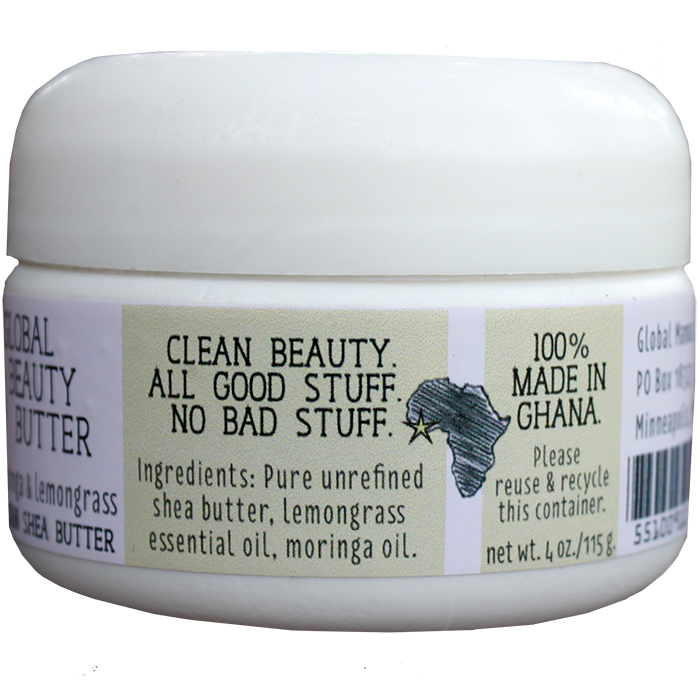 Especially Empowering
The shea butter in Global Beauty Butter is sourced from Ghana's Northern Region, which is more economically disadvantaged than the areas closer to the coast, where most of our offices and production sites are located. We wanted to find a special way to honor our commitment to the craftswomen who gather and process the shea nuts. Thus, we're launching the Shea Helps Empower (SHE) Fund, which supports specific, group-driven projects to improve the CMA Shea Butter Cooperative's workplace and local community.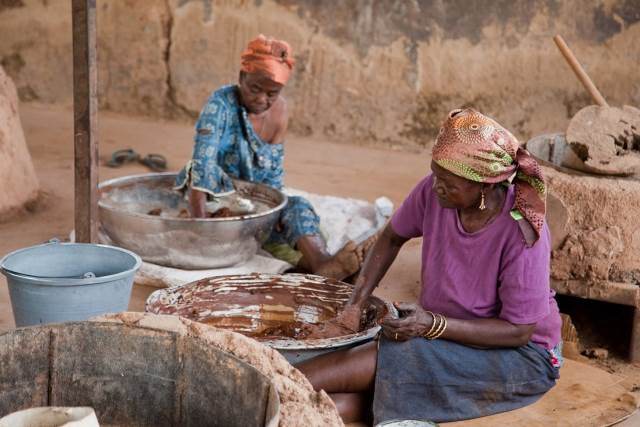 How the SHE Fund Works
The SHE Fund sources its funding from the profits of Global Beauty Butter. More than 70% of the retail price of each Global Beauty Butter goes to empowering the women at the CMA Shea Butter Cooperative, in addition to the women of Ele Agbe and Global Mamas.
We'll administer the fund, leveraging more than a decade of experience as a fair trade nonprofit empowering women in Ghana. The women of CMA have already identified their priorities: improving their shea production center by adding access to electricity, conducting roof repairs, and building a security wall.
100% Sourced in Ghana
While all of our products are made in Ghana, this is our first product to be made of components entirely sourced from Ghana. The moringa in Global Beauty Butter is produced in Ghana by the social enterprise True Moringa, and the product is scented with Ghanaian lemongrass essential oil, produced locally by the social enterprise Ghana Permaculture Institute. The product is packaged in recyclable plastic sourced from Ghana, too.