EUROPEAN CUSTOMERS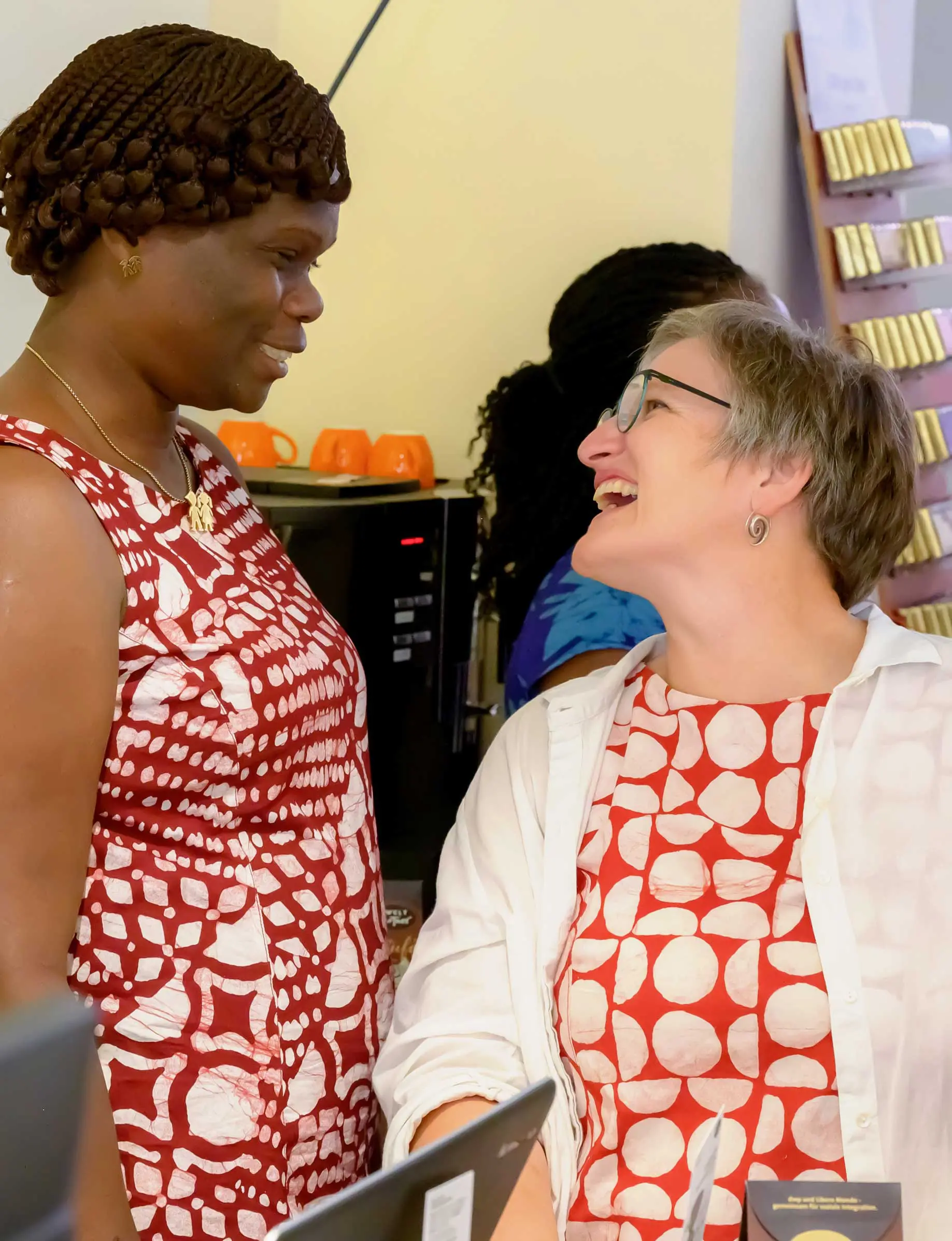 All Global Mamas orders shipping to Europe should be placed though our partner handtrade and our EU Webshop.
Global Mamas is proud to partner with Gabi Ludwig of handtrade in Germany to offer our complete collection throughout Europe. Gabi offers our European customers over two decades experience in managing a retail store and building strong partnerships with producers, colleagues, and customers. Gabi has first-hand and extensive knowledge on Global Mamas products, production models, and implementation fair trade values.
EU PRICING
Please visit our EU Webshop for our FOB Germany pricing. By consolidating orders and managing logistics, handtrade considerably reduces the shipping, agent, and import fees that would be paid if ordering direct from Ghana.
SHIPPING TIMES
European orders are made on demand so please allow 8-10 weeks for delivery. Small re-orders may be filled immediately through handtrade's inventory. Please contact handtrade directly for more details.
CONTACT
handtrade.gmbh – Global Mamas EU Partner
Am Schillerplatz 11
71522 Backnang
Germany
+49(0)7191-3426419
[email protected]