Alice Grau, creative director
As a fair trade organization, Global Mamas makes fair trade and ethical behaviors the core of everything we do. We have created long-term, respectful relationships with the Mamas and usually stay with the same raw materials suppliers long-term, too.
While our products are handmade in Ghana, our dream is a fully African supply chain, with all raw materials sourced from Ghana or further afield on the African continent.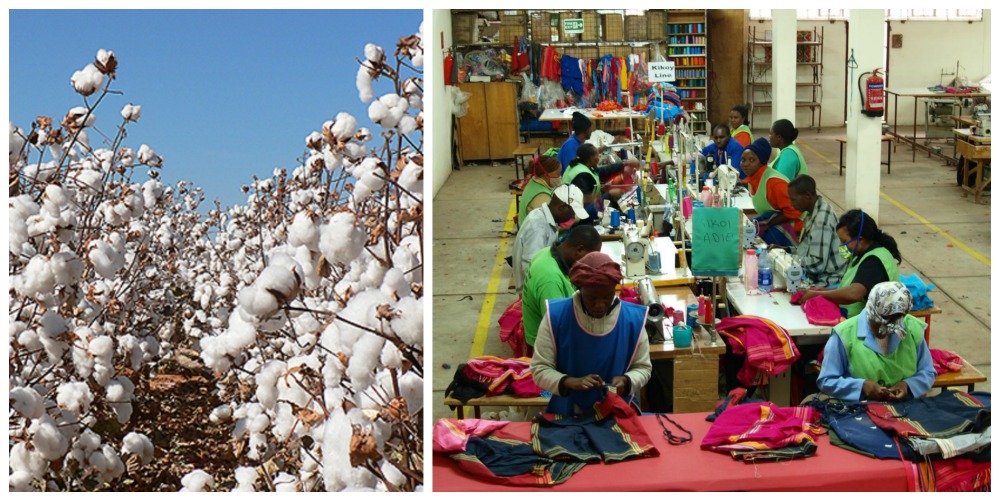 Global Mamas has been talking about this since way before I joined back in in 2009: It's something that our founders wanted to have happen from the beginning, but there was always a lack of availability for materials like cotton fabric or zippers.
Until now.
After two years of work, we're excited to announce that we've created our first fair trade organic cotton one-pieces and t-shirts made fully in Africa! These pieces are made from GOTS certified cotton grown using environmentally sound practices by a Tanzanian company called Sun Flag. Global Organic Textile Standard, GOTS, is a rigorous standard that verifies compliance at each step of production. From Tanzania the jersey fabric is then sent on to Kiboko Leisure Wear, a World Fair Trade Organization (WFTO) certified production facility based in Kenya where the fabric is carefully stitched into durable t-shirts and one-pieces for children and babies.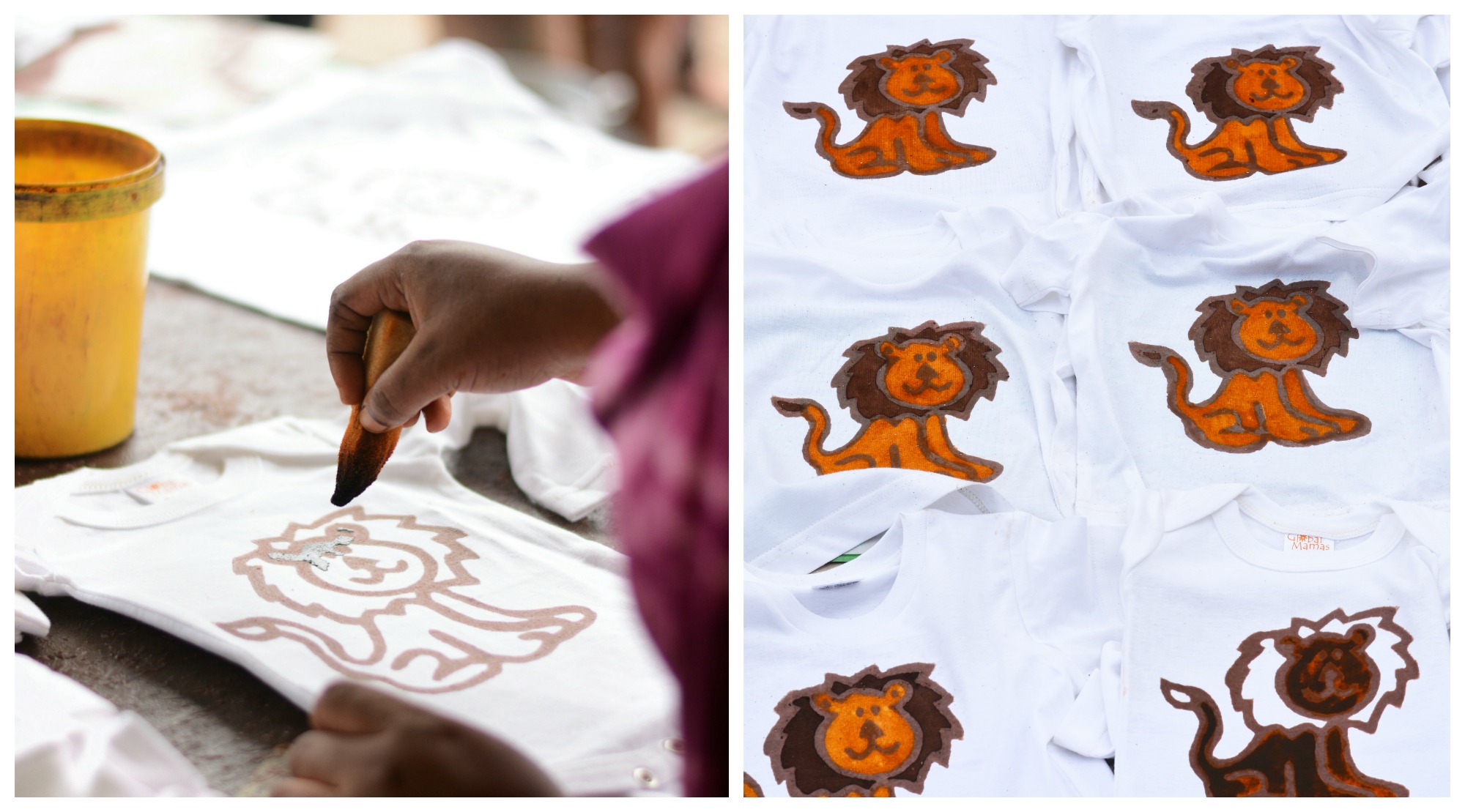 Once the fabric is turned into garments in Kenya, the plain white cotton pieces are then sent over to us in West Africa to be adorned with whimsical batiked creatures by the Mamas in Ghana! We even created two new designs to celebrate, stay tuned for those to launch in April.
Join us in celebrating a leap forward in supporting prosperity for women in Ghana and across Africa!