Interview by batik designer Nick Ruffalo. Cape Coast Ghana, July 2021.
My name is Grace Adoboe, and I am a seamstress with Global Mamas in Cape Coast, Ghana. When I was young, I lived in a village with my parents and siblings in the Volta Region. My parents were farmers, and my mother was also a trader. She would make palm nut oil and sell it. I was one of ten children, so I learned to stand up for myself at an early age. I was a hardworking kid, and my father used to say that I didn't want anybody to cheat me. That has stayed with me all my life; if I see something wrong, I will say it. 
After I finished school, I decided to move to Togo with a friend. I had originally planned to go into cooking, but the start-up costs were too high. Instead, I decided to become a seamstress and learn how to sew. I thought, with one machine, I could manage, so I trained as an apprentice while I was still in Togo. Now I have been sewing for over 30 years and I have a strong business and very neat sewing skills.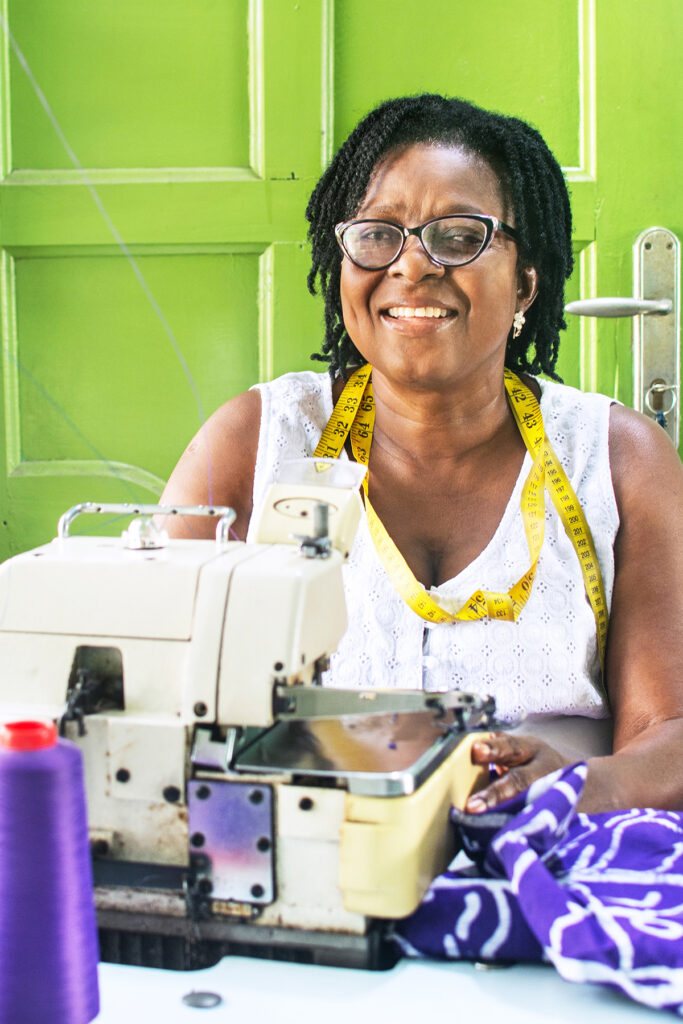 I first heard about Global Mamas through a friend when I moved to Cape Coast. She was also a seamstress and sewing regular orders for them. I went to the Global Mamas office to apply, and they gave me a test pattern to take home. When I brought it back they said that they liked my work…this was about 19 years ago. I have always sewn neat, and they saw that, but Global Mamas has helped me refine my skill even more. They don't accept anything but the highest quality. This has helped me secure orders from other partners. I even have a contract with a school that I sew uniforms for because they value the quality that I deliver.
I am enjoying my work, and I like working with Global Mamas. They keep me very busy, but sometimes we disagree on things. However, I know that I'm able to speak my mind and they will listen. No matter the disagreement, we will work together to find a way forward that benefits both of us. We are business partners who respect each other and you have to be honest and transparent with your partner.
Now I am a big tree in my family. I support a lot of them: my brothers, sisters, their children, and my children. I don't spend my money alone. If I can help, I will. I have three children, two girls, and one boy. The firstborn is now a teacher, but during the beginning years of Global Mamas, she was their production manager. My second born is finishing up her master's, and the last born, my son, is still in college studying IT. My children are proud of me and know that I can do all things by God's grace. In some years' time, I hope to have finished my house, and I would want to train someone who can lead the work with the business I've built.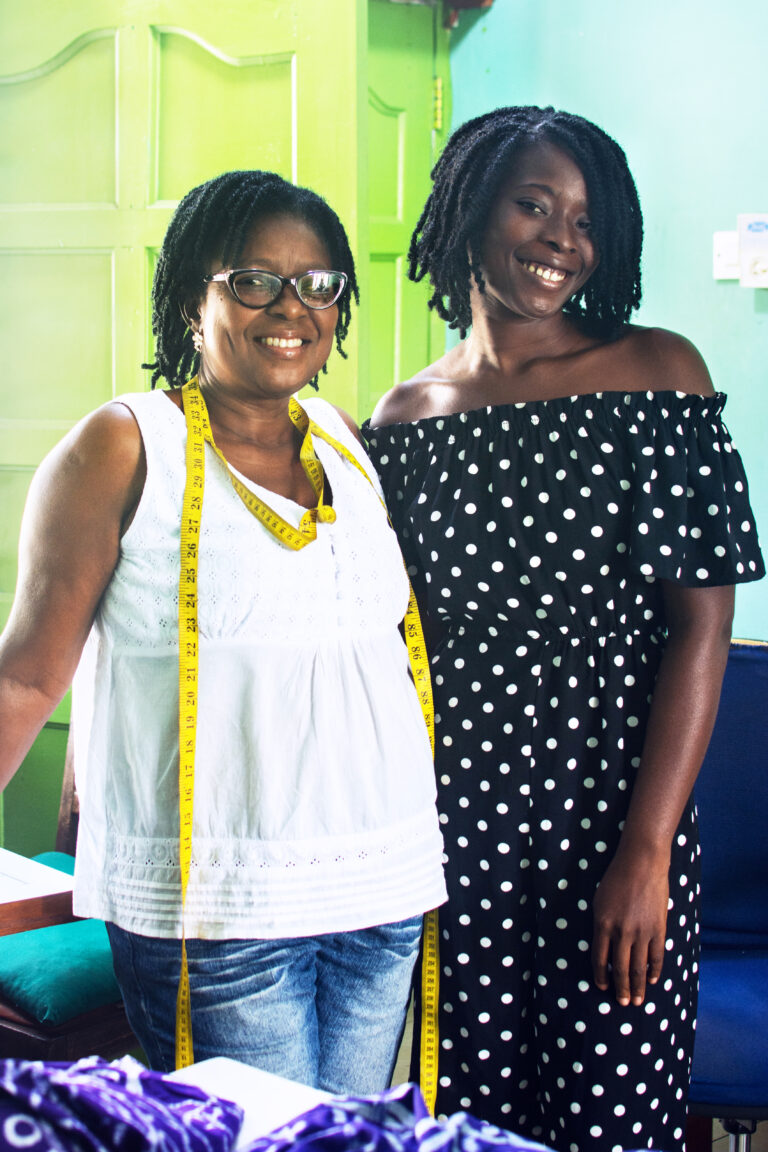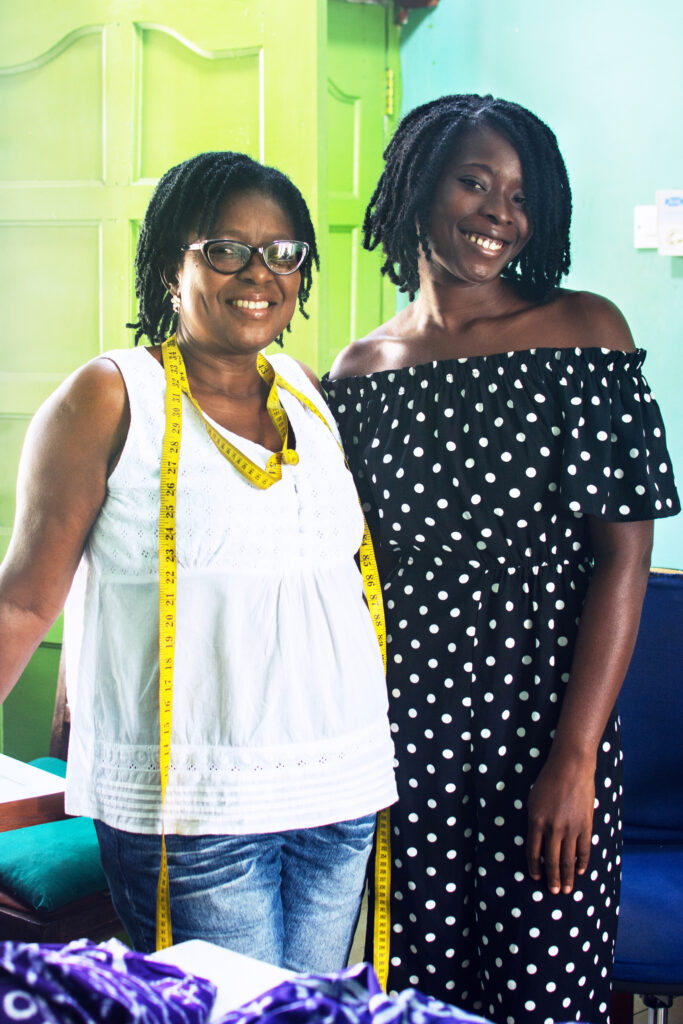 By the grace of God, I can solve any little problem with my income. I can defend myself and speak up when I need to. These things have helped me become successful. If someone wants to go into sewing today, I will tell them the work is good. Sewing is a skill that you will always benefit from. If you want to learn how to sew, be serious, have focus, and learn how to sew neat. If you tell yourself you're going to do it, then do it well. All that I am achieving, without Christ, I would not have it. My strength comes from Him.