Interview by batik designer Nick Ruffalo. Cape Coast Ghana, April 2020.

"My name is Jennifer Thompson and I'm a seamstress in Cape Coast, Ghana. I have been sewing for nearly 24 years; 10 years partnering with Global Mamas.
Growing up, my mother was a trader and my father was a fisherman here in Cape Coast. His work would sometimes take him all the way to the Ivory Coast. My mother, before starting to trade, ran a chop bar [a traditional eatery in Ghana] until eventually she had to close it. After that she began selling tiger nut milk. I was always seen as a respectful and quiet child, the school-type. I loved to sing at church and at home, and I was also in the choir. In JSS [middle school], I discovered that I was naturally good at sewing, so I decided to become an apprentice. Both of my parents were happy for me when I told them I wanted to learn the trade. "
"I learned about Global Mamas through two of my sisters, one who is a seamstress and one who is a batiker. Both of my sisters were a part of the original founding Mamas. I began working with my sister, helping her sew Global Mamas orders in her shop before I began taking on my own orders. I also have another sister who is now my employee. I like the work, the money is good and it helps me provide for my family and home.
I am currently supporting my three children and my brother's children. He passed away, so I am taking care of them. Of my own children, my eldest is training to become a nurse, and the other two are still in k-12 school. I am proud that I'm able to support them with my income. I have also recently finished building my own house, so we have all moved into it. My children would say that I am a peaceful woman with a good heart."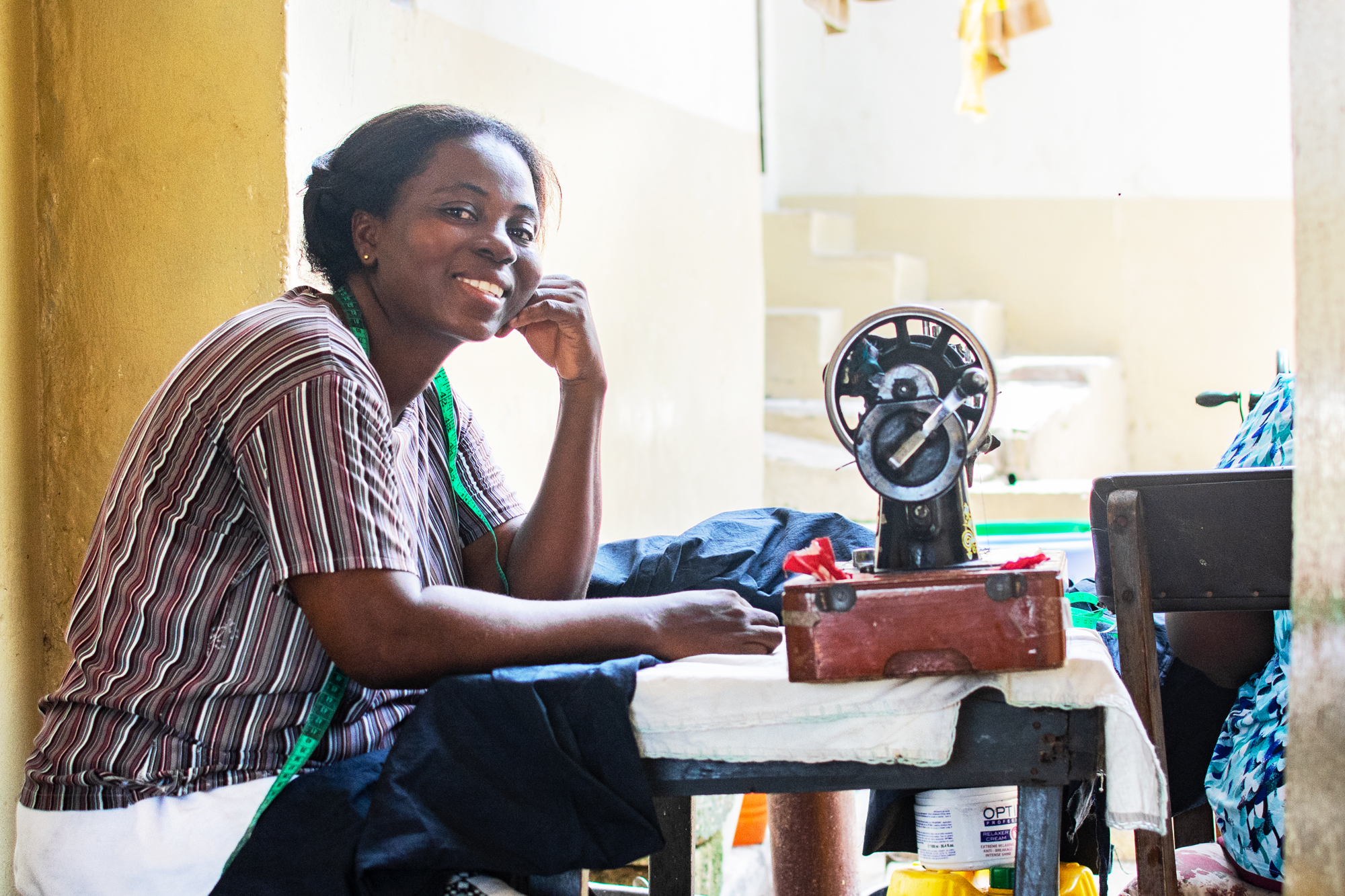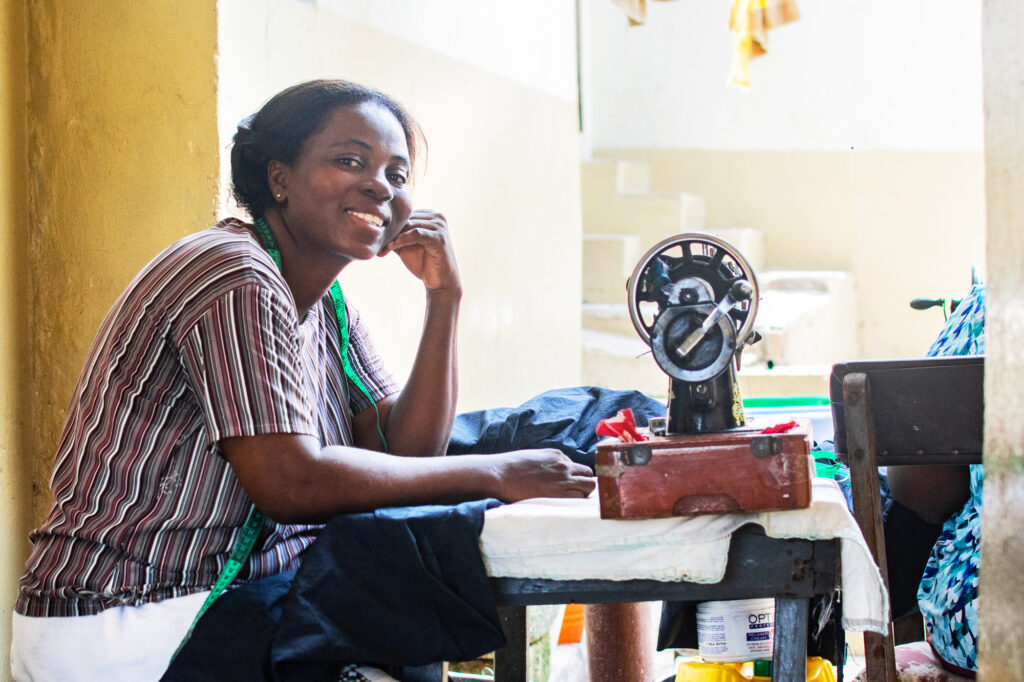 "I am proud of myself and of my work. My work is neat, and I'm a hard worker. You can trust me to work on anything. I always meet my deadlines. I want to expand my shop to have a small store in it where people can come and buy my pieces. I would also like to hire more employees and apprentices. Even though, right now it is difficult to find someone who wants to learn a trade. However, if someone is thinking about becoming a seamstress, I would tell them it's good work. You can work with your hands and set your own schedule. You have control. Outside of sewing, I have begun a pig farm and I would like to expand into poultry farming as well."