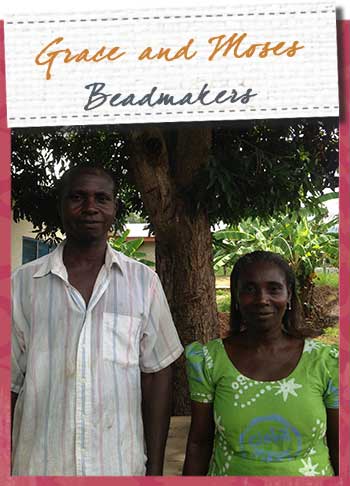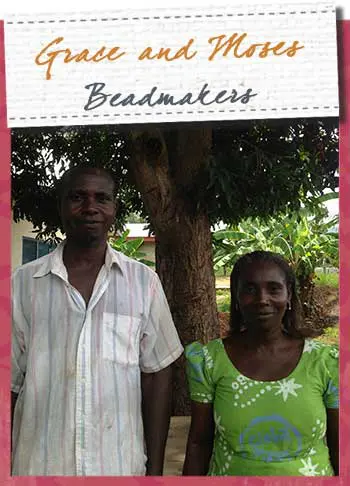 Grace Joe, Beadmaker (Odumase-Krobo, Ghana)
"Prosperity is having some money in hand to use for health and for my family."
Meet Grace: When the Global Mamas volunteer who helped found the Krobo site approached Grace about creating and selling beads to Global Mamas, she and her beadmaker brother, Moses, both agreed. Prior to making beads, Grace was a street seller, balancing heavy bowls of bread, peanuts, and sugar atop her head to earn money for beadmaking tools. Since working for Global Mamas, Grace and Moses have learned how to improve the quality of their beads. They are happy to work with Global Mamas because of the reliable pay and transparency behind pricing. Grace has two children, including Global Mamas Krobo site general manager, Gladys. Congratulations to Grace and Moses – the 2016 Global Mama and Papa of the year.
When asked how working with Global Mamas has changed their lives, they simply say, "Global Mamas really makes our livelihood better."