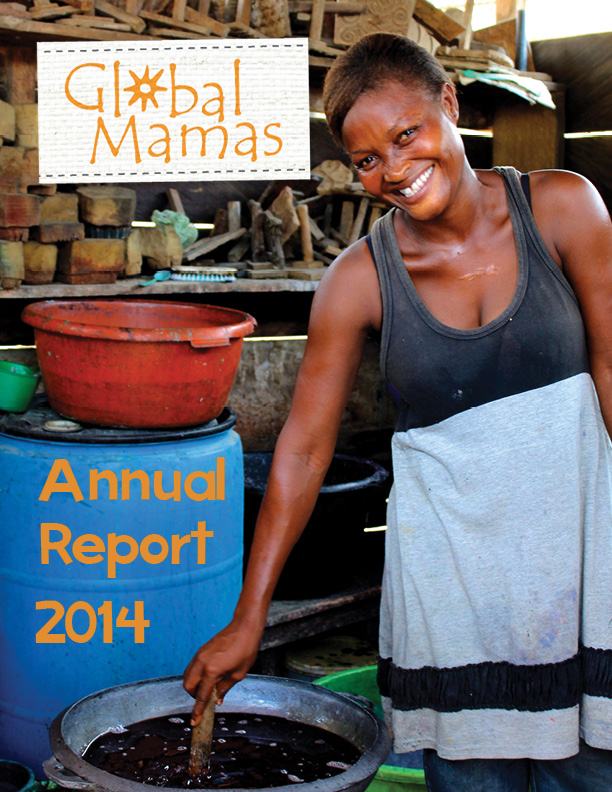 At Global Mamas we take prosperity seriously. It is, after all, our mission. We believe that prosperity goes beyond financial well-being to also encompass both health and happiness. We have learned over the last eleven years that what these three states of being mean are relative to every person. But never has the relativity of prosperity been more obvious to us than over this last year. We have faced challenges that have taught us a lot about ourselves as an organization and as a community. We have turned our focus inward, evaluating where we are currently and where we are heading.
Reflecting on Our Past and Dreaming About Our Future
As the first step of our inward focus, the Global Mamas Leadership Team gathered this September for our first ever strategic planning retreat. Robin Ross, a past Global Mamas volunteer, returned to Ghana to facilitate the process. It was amazing to have the entire leadership team together, face-to-face, to celebrate our tremendous growth, reflect and learn from our experiences, and chart a course for the future. The final result was the development of a 3-year vision and strategy that will focus more of our attention internally as we stabilize operations to effectively manage the incredible growth experienced over the past eleven years.
Growth is Good – But We Need to Pause and Take a Deep Breath
Since 2003, we have grown from $22,000 to just over $1,000,000 in revenue in 2014. We have experienced this growth thanks to you – our customers, donors and volunteers – and we are grateful. This growth has enabled us to expand our programs to benefit over 400 women in Ghana, who work together to achieve prosperity for themselves, their families, and communities. However, our internal systems to effectively manage operations have been stretched too thin. Over the next three years we will clearly define roles, further develop our skills, and expand our staff to ensure we continue to: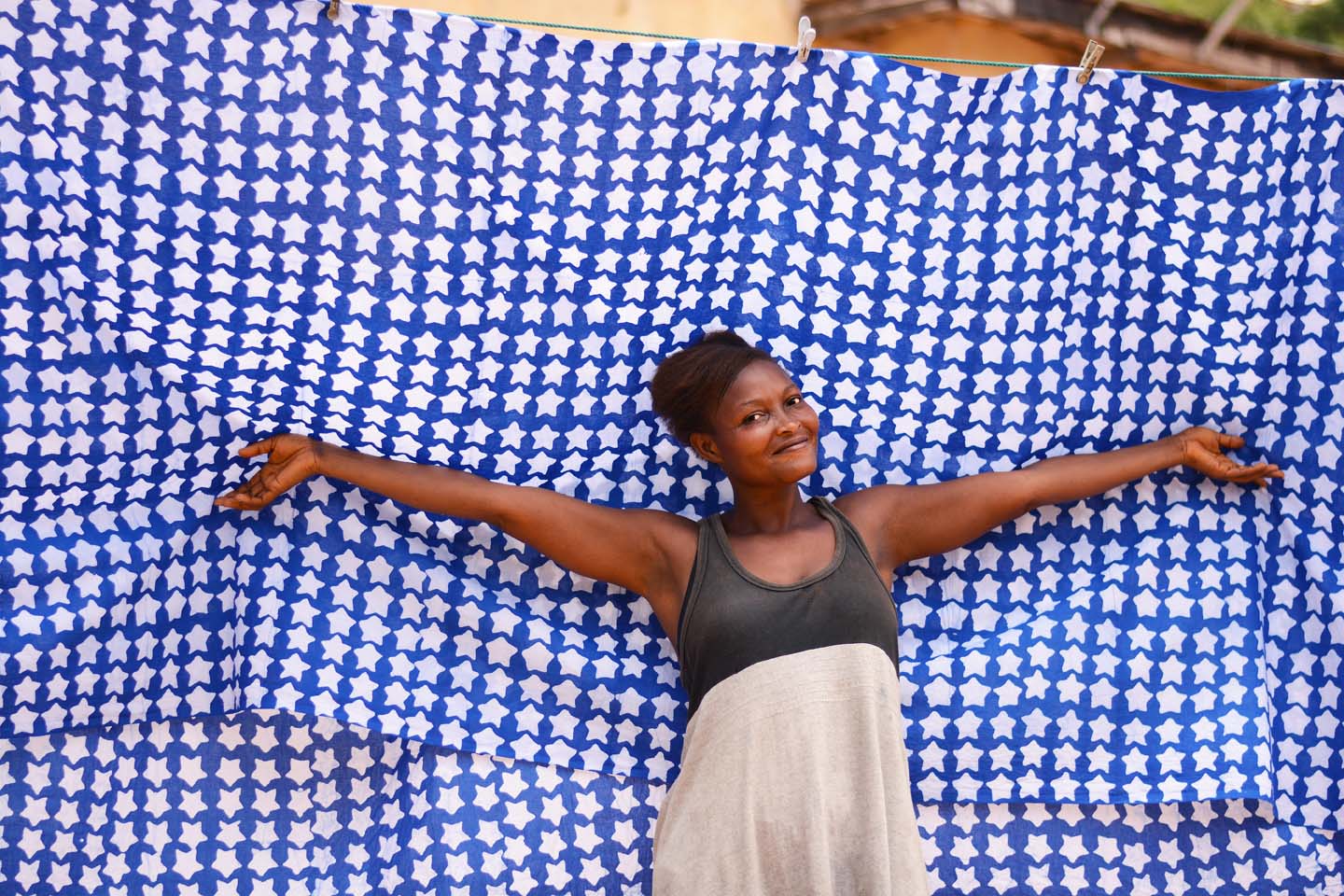 1. Offer steady, living wages that allow the Mamas and our staff to improve their standard of living.
2. Provide the Mamas with relevant and meaningful capacity-building programs.
3. Produce high-quality products. We are extremely committed to long-term relationships with the Mamas – ones that can be relied upon year after year!
Re-Setting our Calendar – Thank You Design Team!
Another goal of our stabilization strategy is to get the right products to the right people at the right time while maintaining our high quality. Over 60% of our revenue is generated through sales of our adult and children's apparel. This is great news because apparel products are what the Mamas most love to sew. However, the seasonal demand for our warm-weather clothing creates several frantic months each year where demand exceeds supply. We all recognize this as a promising challenge to have, but a challenge all the same. The Global Mamas design team has responded to the challenge and is re-setting the production timeline. Finalizing our product line earlier in the year will allow us to deliver our products when our customers want them, while leveling out production throughout the year in a calm and strategic manner.
Gratitude
To compound our internal challenges, the Ebola epidemic spreading through West Africa for much of 2014 has been devastating. Our hearts and prayers continue to go out to our sisters and brothers struggling with the horrors of this terrible disease. We have recorded no cases of Ebola in Ghana and for that we are extremely grateful. We are relieved that the stress and tension of the unknown is waning, but the ongoing economic impact remains a challenge. Due to the drastic drop in tourism in Ghana, we experienced a $60,000 reduction in sales at our Global Mamas Fair Trade Store in Accra. We want to thank our customers who purchased the overstock, thereby allowing the Mamas to maintain steady production during the second half of the year. We are also grateful to our volunteers and donors. Your contributions will allow us to maintain our training programs in 2015. And to all prospective volunteers and interns – come back! We miss your energy and your talent – both of which are instrumental in helping us to achieve our mission. Looking back on this challenging year, we are proud to say we came out of it stronger, with a focus on our long-term goals. We are looking forward to a prosperous 2015 in partnership with you.
Sincerely,
The Global Mamas Leadership Team
Renae Adam, Gladys Adimer, Dorcas Baiden, Jessica Fox, Alice Grau, Laura Henslin, Kristin Johnson, Rosemary Kemetse, Amos Kporshiebu, Anna Rose Ott, Nick Ruffalo, Patience Treve, & Wisdom Tamakloe
(Read the rest of our annual report at http://www.globalmamas.org/forms/GlobalMamasAnnualReport2014.pdf)