by Esther Gyepi-Garbrah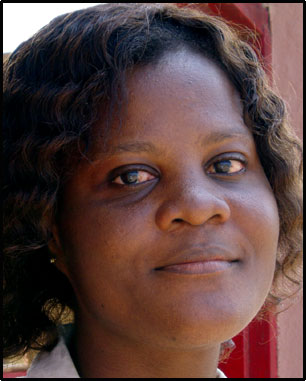 Nothing comes on a silver platter regarding emerging as or being a successful woman. There are many significant and pertinent key words that lead to a tremendous number of women becoming successful. In my opinion, adhering to these certain key words as a guideline determines the tendency to succeed or substantially emerge as a successful woman. They are as follows: Education, Target, Enterprise, Dedication, Efficiency, Focus, Strategy, and Management. These are the paramount qualities for a woman's establishment or venture. Furthermore, the success also becomes attainable when the above-mentioned keys are applied properly, in a working format. From my perspective, a typical, successful woman is always characterized by certain qualities. They are as follows: determination, good customer relations, willingness to work hard, patience, and tolerance. The questions, "How can a woman's dreams come true?" and "What is the possibility of achieving success?" are challenging ones, but perhaps they could be answered most simply by one word: Education. Education, commonly referred to as the key to success, is so powerfully able to enrich and expose you to all the significant ethics of professionalism. In conclusion, I believe strongly that if women will enthusiastically welcome submission to all these disciplines, they will improve their opportunities to emerge as successful women.
Esther Gyepi-Garbrah is the owner/manager of My Redeemer Fashions and was an inaugural member of Women in Progress. She successfully manages six full and part-time employees and has seen her business double in just two years.