Amelia Brandt, volunteer
Happy Fair Trade Month from all of us at Global Mamas!
For us, Fair Trade Month is all about celebrating our accomplishments, especially those that exemplify the heart behind our values as a fair trade organization. For example, one of our values is as follows: "We are innovators dedicated to quality, creativity, and continuous improvement." This value was brought to life by Mamas in Cape Coast as we solved a unique quality challenge.
The Challenge
As a social enterprise, our ability to create prosperity for women in Ghana depends on our ability to provide customers with high-quality, fair trade products. Last year, we partnered with a group of Mamas in Cape Coast to explore the financial challenges we face when seamstresses and batikers bring in products that aren't quite the level of quality we need for export. Mamas receive a slightly lower payment for these "less-than-perfect" products, which are then sold at a discount in our store in Accra.
However, even though we sell these products in our store, we must still ask Mamas to remake the products needed for export. We told Mamas how much we invest in paying for lower classes of products and how the growing surplus of these products was having serious financial implications for the organization.
The Solution
In the spirit of transparency and problem-solving, we asked for their feedback on the best way for us to continue to succeed.
The Mamas provided a variety of recommendations to help create what they call "first class" products more consistently, from cutting around errors in a batiking pattern to keeping bright and dark batiks separate when drying.
The Mamas then set goals for delivering export-quality items. Global Mamas staff members were truly inspired when seamstresses set a goal to produce 99.5% of their items in the top class of quality, planning to control quality with more careful sewing. For batikers, since there are some quality challenges that are out of their control, the goal was set at 90%. Mamas dubbed the program First Class, First Time to reflect their goal.
Mamas receive a 10% bonus for each month they reach the goal. In May of this year 28 seamstresses and seven batikers were thrilled to receive a bonus. Batiker Aggie Cole was so thrilled with her bonus that she danced around the Cape Coast office to everyone's enjoyment. Aggie has been a Mama since 2005 and is the proud batiker of our ever popular Elephants print.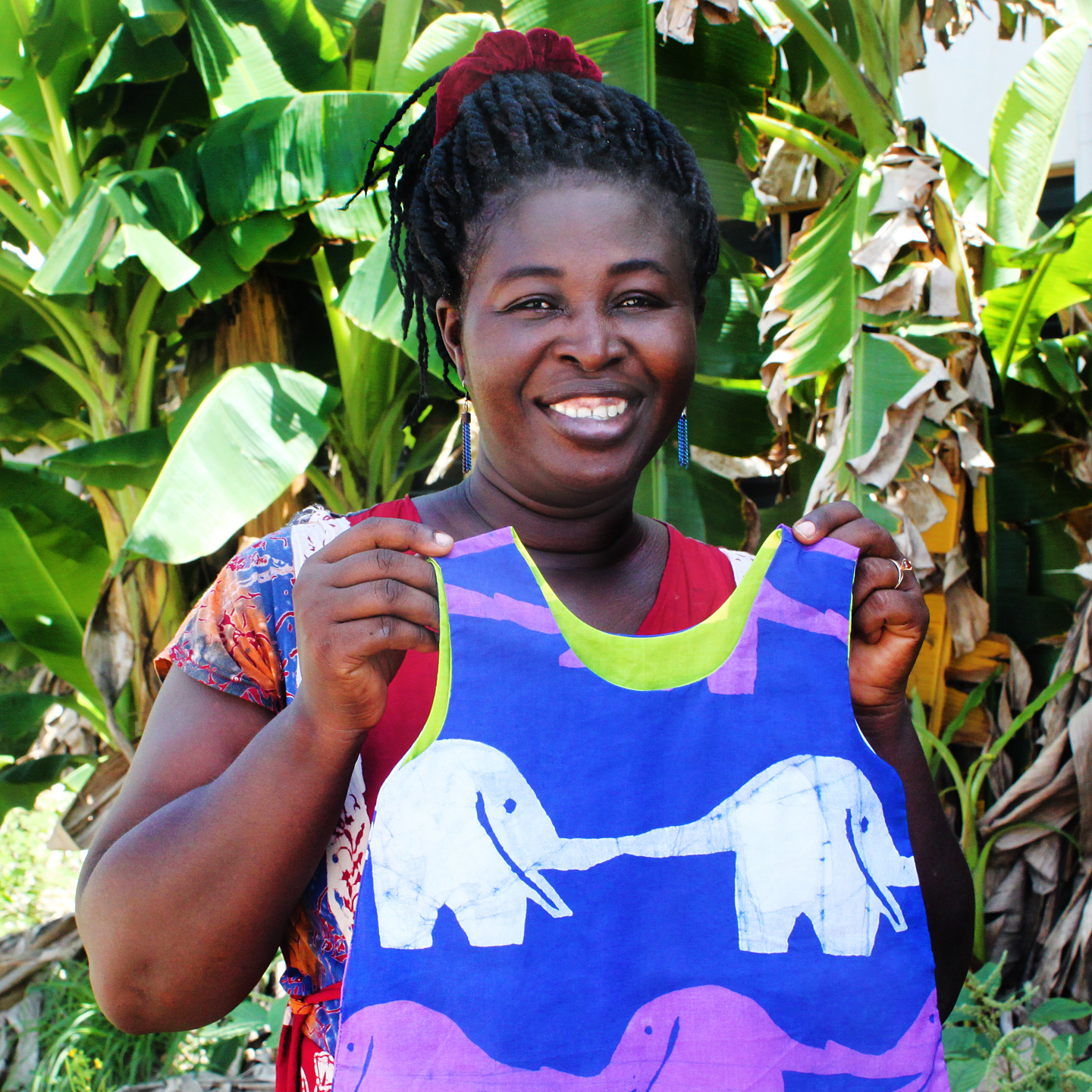 At our Cape Coast and Ashaiman offices, we have quality control (QC) teams who are responsible for ensuring product quality prior to exporting. They have deep knowledge and passion for our products, as well as an eagle eye for details.
To support the Mamas in their First Class, First Time goals, we saw an opportunity to elevate their responsibilities to help the Mamas succeed. Each QC Champion is now responsible for forming a relationship with specific Mamas. This way, when a Mama delivers her products to the QC staff, she knows she's always working with the same person. The QC Champion will know her strengths and challenges, share the results of her monthly quality report, and offer specific advice on how to improve.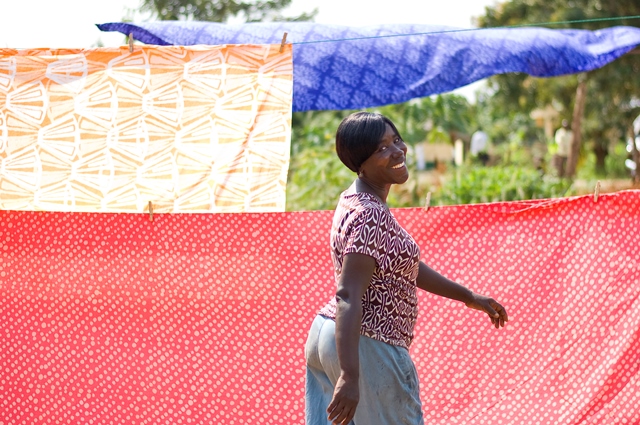 Thanks to the Mamas and quality control teams working so hard to make the First Class, First Time program a success, product rejects have dropped by 77%. Their efforts were recognized on Wednesday, October 5 by the U.S. accounting firm Eide Bailly with an honorable mention for its Resourcefullness award, which includes a $2,000 cash prize! The prize is being invested in our equipment loan fund for Mamas; this round of funding will be used to purchase water storage tanks for batikers.