By Patience Treve
Each year, we celebrate the Mama who most exemplified our values in the last year: strength of community, long-term commitment, innovation, economic self-sufficiency, and creating positive change.
Our Winners
This year, we have not one but two winners: Grace Doku and Moses Buernortey. A brother-and-a sister team of beadmakers, the siblings live and work a short walk from our Krobo office.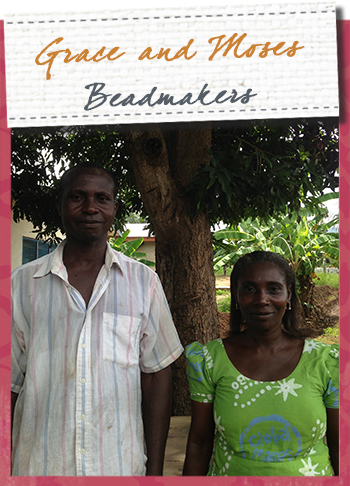 Grace and Moses were selected as winners of Mama and Papa of the Year because of their high quality beads – less than 1% have quality issues, which is very low for the delicate craft of glass beadmaking. Their fellow beadmakers say that Grace and Moses are kind, open, hardworking people with whom they enjoy working. Of working with Global Mamas, Grace and Moses say, "Global Mamas really makes our livelihood better."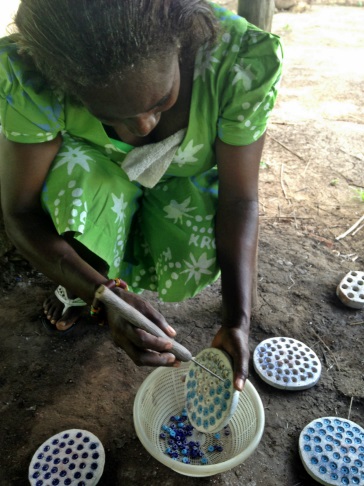 Our Celebration
For the first time, we made the awards celebration open to Mamas across our locations in Ghana. Delegates from Accra, Ashaiman, and Cape Coast traveled to Krobo for the event.
Mamas enjoyed a meal of yam and palaver stew with banana splits for dessert. Patience Treve and Gladys Adimer served as masters of the ceremony, which included a quiz on fun facts about Global Mamas. Batikers Faustina Tetteh and Mavis Thompson were the winners displaying their knowledge of Global Mamas trivia.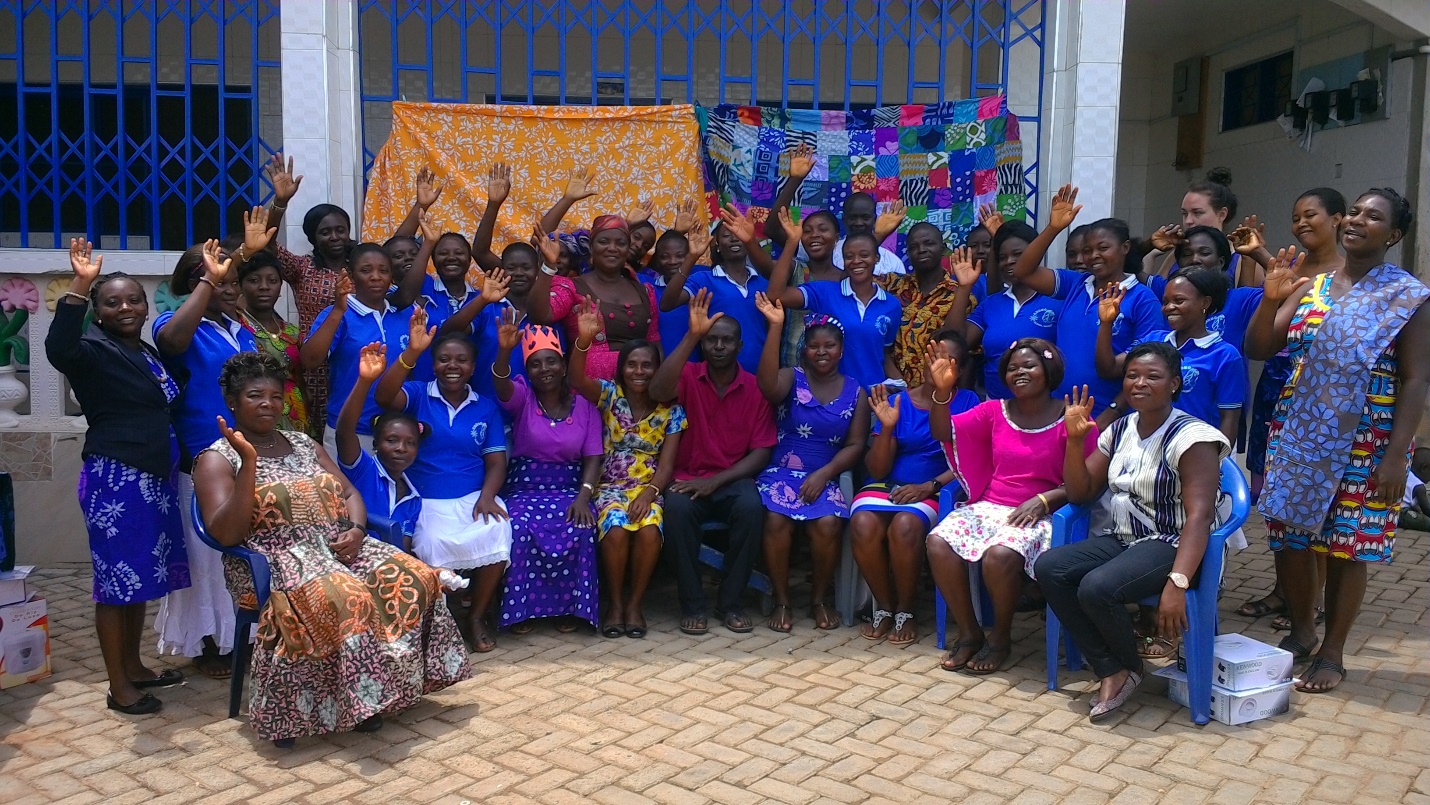 Three cheers for our Mama and Papa of the Year and to all the hardworking women (and men) in the Global Mamas community!