As we celebrate International Women's Day, we wanted to highlight how we're leading the way in creating a fairer world.
We're leading the way in capacity building
Global Mamas believes in gender equality and social inclusion in our work and communities. We believe that aside from economic empowerment, the acquisition of knowledge plays a cardinal role in women's empowerment. So with the support of the West Africa Trade Hub Initiative, we carried out seven Gender Equity and Social Inclusion trainings in three different locations. We were able to train a total of 413 women and men. Global Mamas very first employee, Patience Treve, along with a consultant, led the trainings that included topics such as Gender vs Sex; Sex & Biological Roles; Gender & Gender Roles; Productive and Reproductive Work; Gender Stereotypes; Equity vs. Equality; Social Inclusion, and Gender-Based Violence.
To make the training more interactive, participants engaged in group discussions, brainstorming, and role-playing. Participants left the training committed to helping erase gender biases and inequalities, and ready to address the prevalence of gender-based violence in Ghana.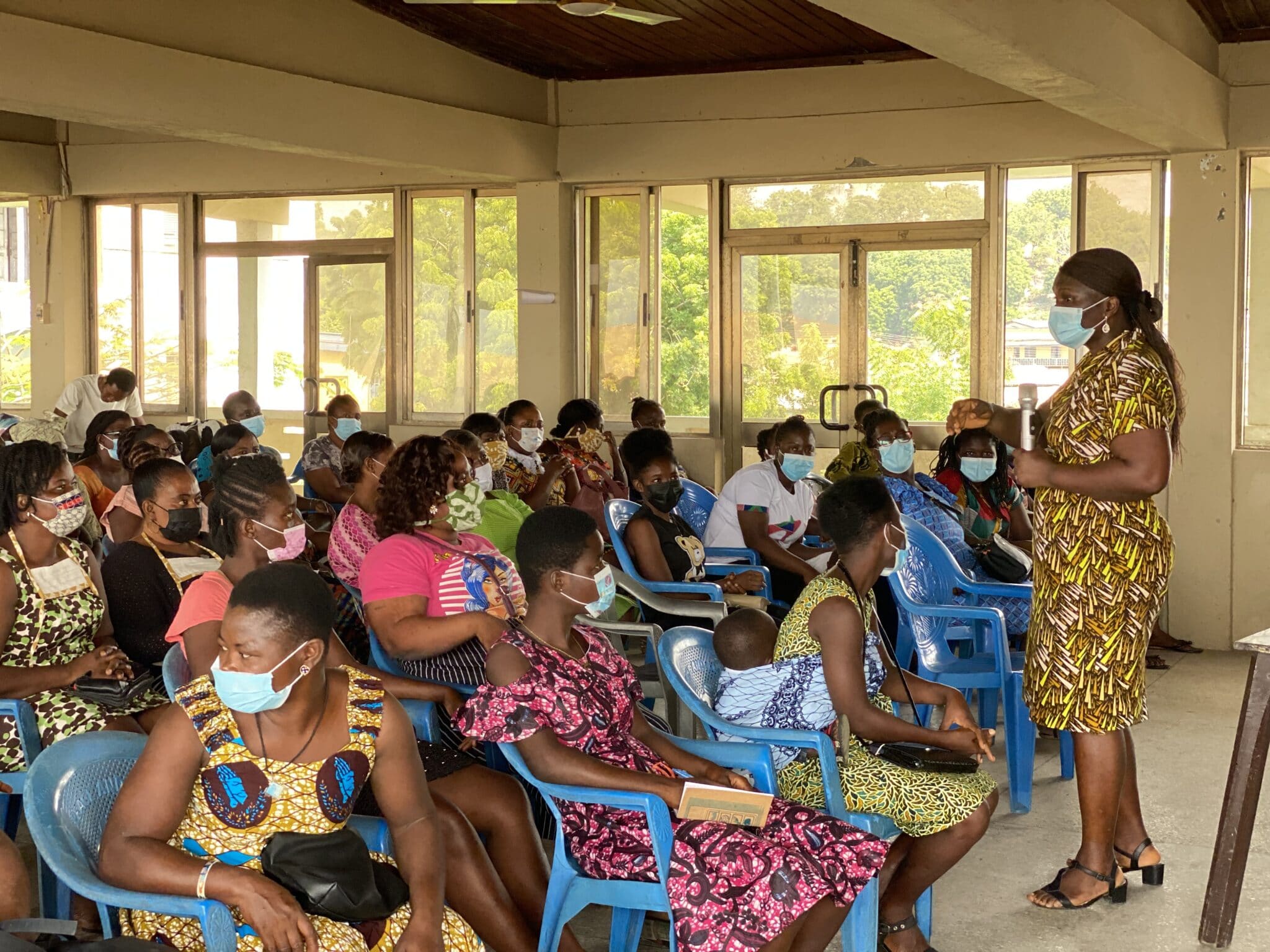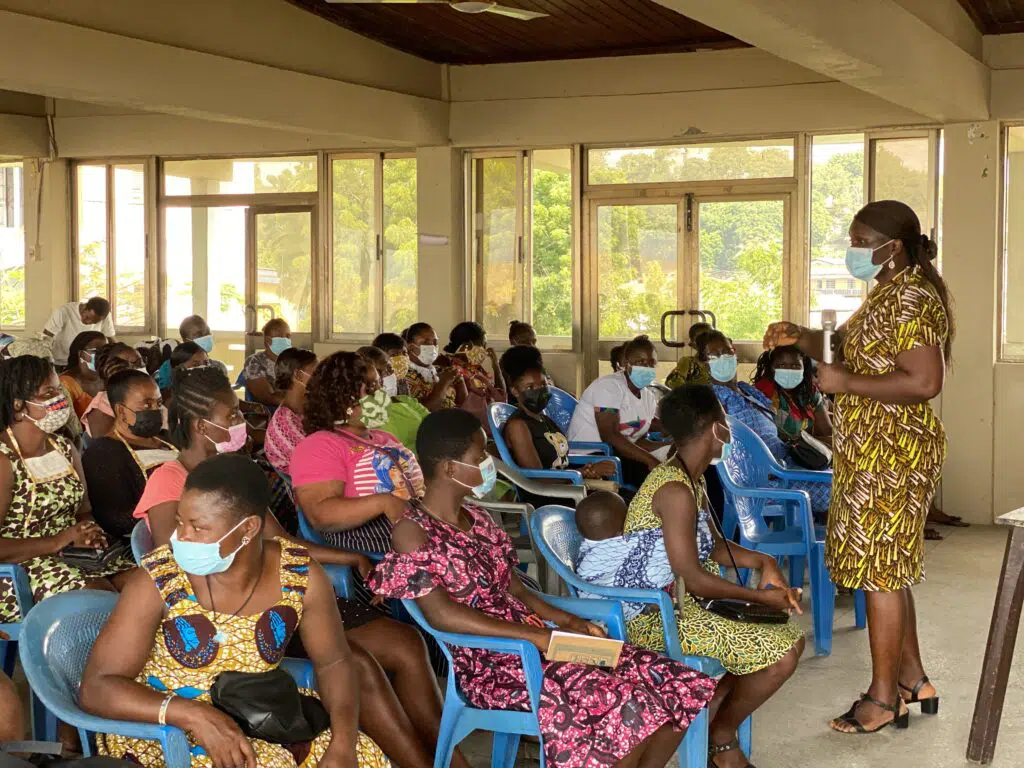 Leading the way for climate change
Environmental responsibility has always been an important part of how we work. From our use of recycled raw materials, including recycled glass, repurposed flour sacks, and fabric scraps, we are leading the way in climate change. The Fair Trade Zone (FTZ), our new production facility, was designed using a participatory approach to design, where the Mamas and other stakeholders were brought into the conversation to make sure the building accurately reflected a sustainable and eco-friendly work environment. Materials like compressed earth bricks and bamboo were used to provide shade and further cool the building. They were chosen for their low environmental impact. When designing the FTZ, the architects studied the airflow of the site and positioned the building to take advantage of it, making sure the building is well ventilated.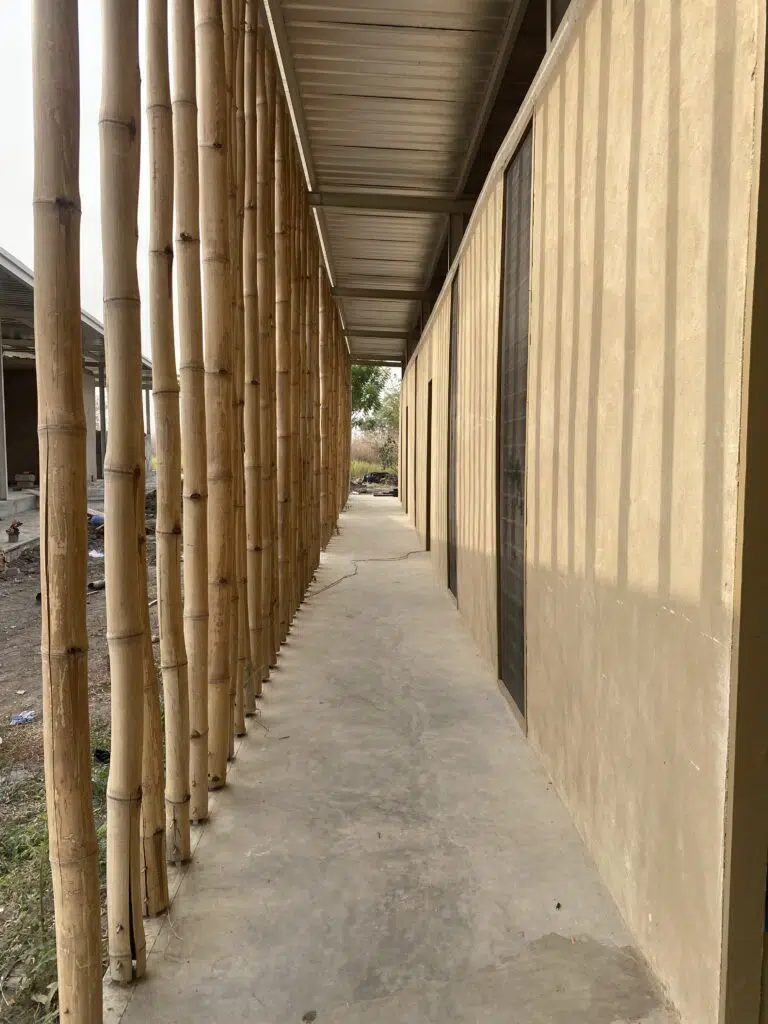 In addition to this, we partnered with Zesta Environmental Solutions, a company that specializes in waste management systems, to create our biogas digester. Zesta's General Manager, Eunice Siaw-Lartey Ampomah, worked with our team of architects and engineers to plan the biogas system. It was exciting to see Zesta's commitment to providing space for empowered women in deeply technical and complex roles. We've equipped the FTZ with urine-diverting toilets that not only reduce the water used when flushing, but also send solids to produce biogas and urine to generate a fertilizer rich in nitrogen and phosphorus.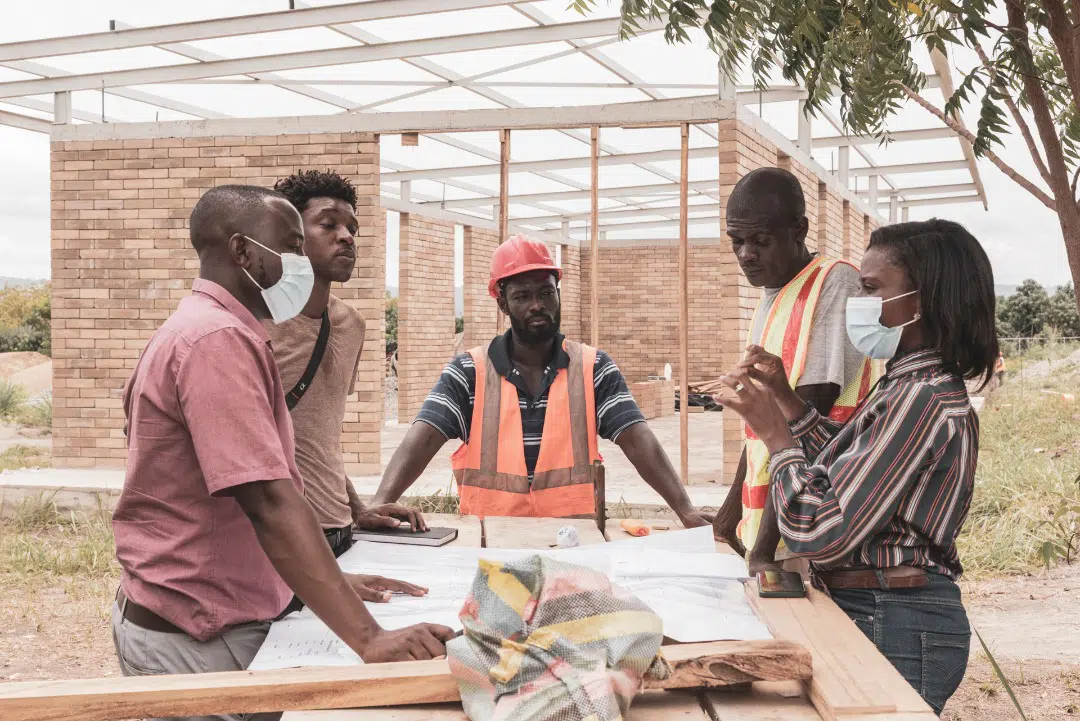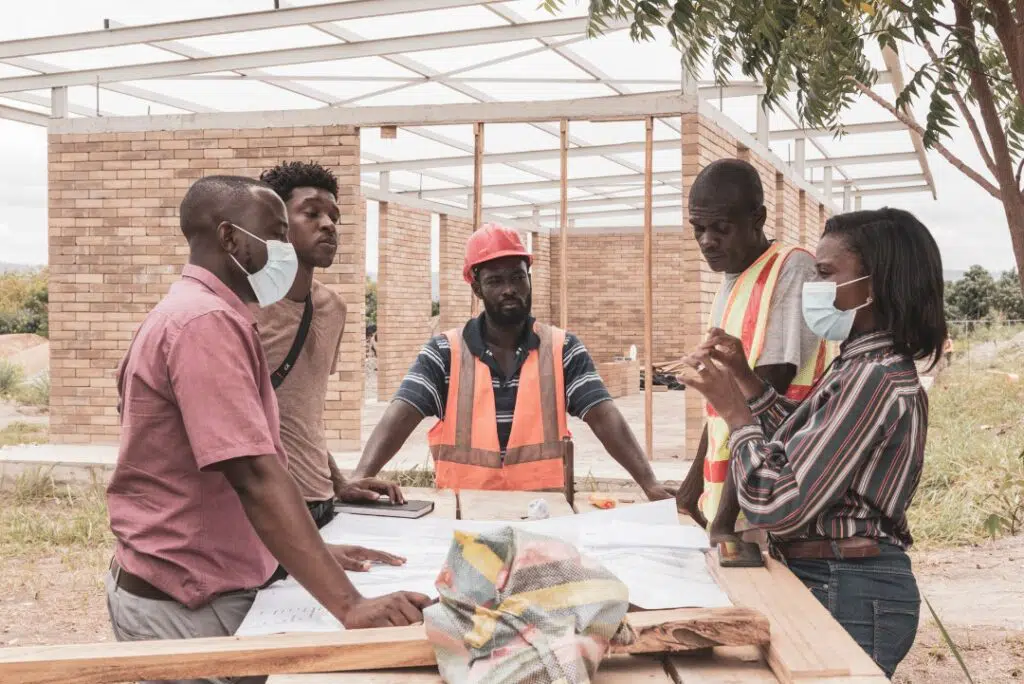 When we moved into the Fair Trade Zone last month all the Mamas declared that they would be Eco-Mamas. Going forward they will be making very intentional decisions to reduce their plastic waste, as well as reuse, repurpose, and recycle. In addition to being environmentally conscious, the Mamas have created a community for themselves that is founded in love and respect for one another.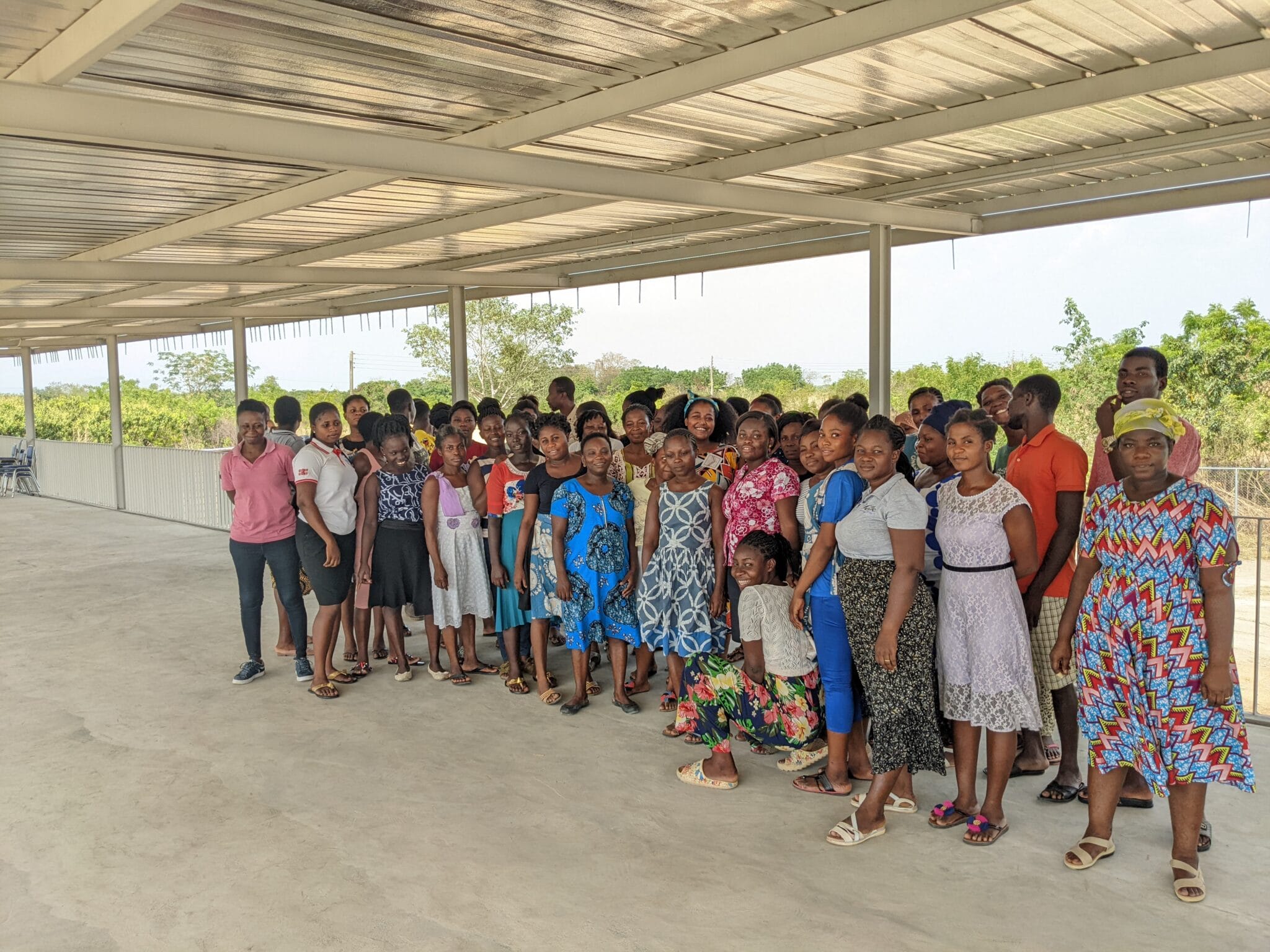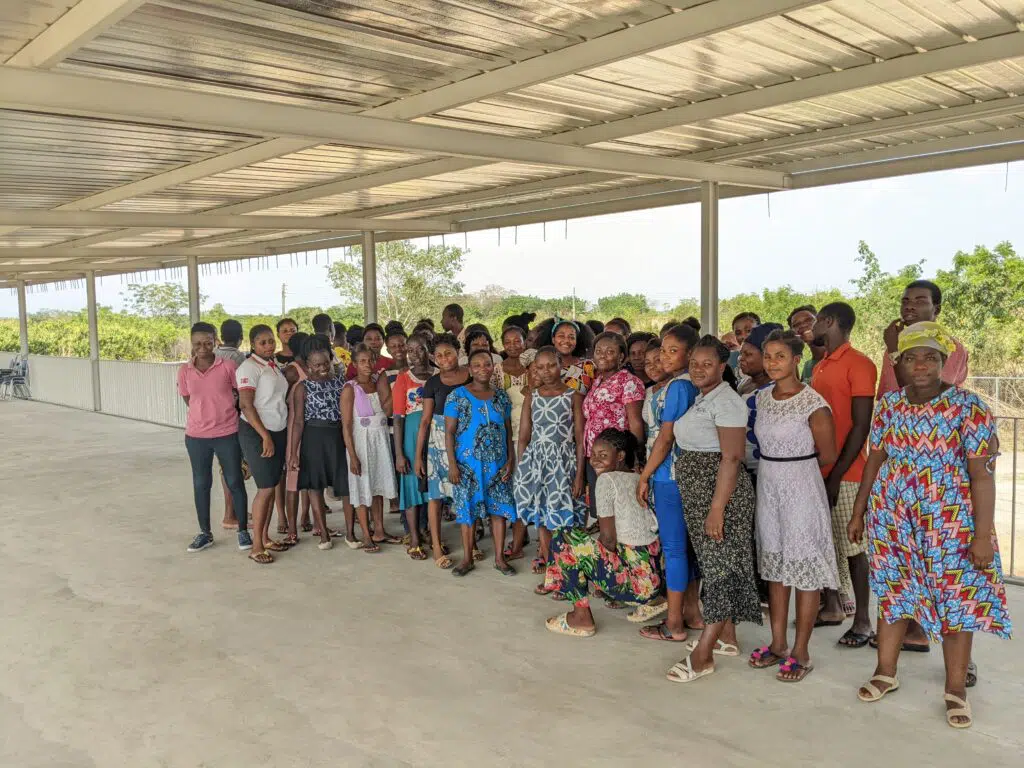 Leading the way in Ethical Fashion
Global Mamas has been creating ethical fair trade fashion for nearly two decades. Each Global Mamas product is handmade by Ghanaian women who are experts in the art of handcrafted, batik, beads, and sewn goods. These are laborious and intricate crafts that have been passed down through generations from mothers to daughters, and teachers to apprentices. Maintaining these important aspects of Ghanaian culture and providing connections into the broader marketplace requires consistent quality within our brand. We achieve this through regular training and rigorous quality control. Technical Designer and Sewing Instructor at the Fair Trade Zone, Elizabeth Adams, has been leading the way for all our seamstresses with her technical capabilities and creative innovation. In the near future, we will be hiring more seamstresses and Elizabeth will be playing a key role in making sure they are trained on how to sew the products we've all come to love.