As an international brand in an increasingly digital world our website is an integral hub for operations. It's where newcomers learn about our work, where volunteers and donors engage with our mission, and where wholesale and retail customers shop the products that facilitate our impact. Our ads, social media, emails, fair trade memberships, and all promotional and fundraising initiatives direct traffic back to our site. It's unavoidable.
As an impact driven nonprofit we pride ourselves on being innovative problem solvers. Whenever possible we DIY to keep $$$s in the pockets of the Mamas while maintaining accessible price points on products for our customers. We're able to walk this tighter financial line thanks in large part to our multi-talented team who allow us to keep projects like catalog design, photography, and website maintenance all in house.
Our Current Website
Global Mamas' current website has been in operation since 2009 and uses an open-source platform that costs $0 in monthly plugins or fees. It has been generously maintained at a minimal expense by a family member of one of our founders. The backend of the site has been heavily customized to manage our unique business model. The website manages orders, inventory and invoicing in the US and Europe and directly ties into our production system with the Mamas in Ghana. This functionality has been awesome to manage our fully integrated supply chain, but unfortunately has also severely limited the updates we've been able to make to stay on trend with changing technology.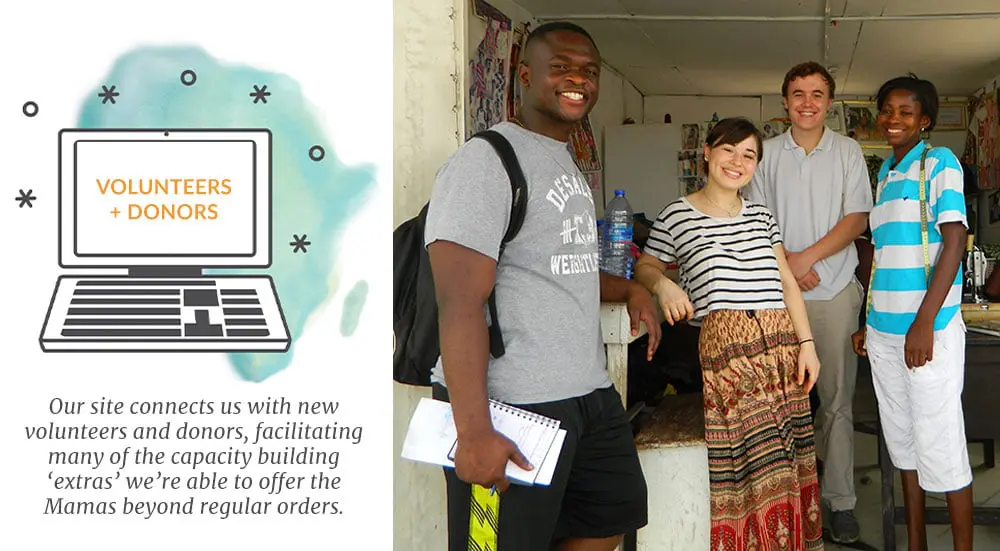 Why We Need a New Site Now
To cut a long story short- we regretfully accept that our current site has reached its expiration date. As we started making much-needed updates to the site earlier this year (including manually coding each page to make it mobile friendly) we started having technical issues. Customers are having trouble accessing their accounts and each page takes significant time to load. We know it is only a matter of time before more significant problems arise.
With global sales down almost 40% due to COVID, the financial timing honestly couldn't be worse…but in a socially distanced world with no foreseeable end in sight, investing in a new website feels critical to the sustainability of our organization.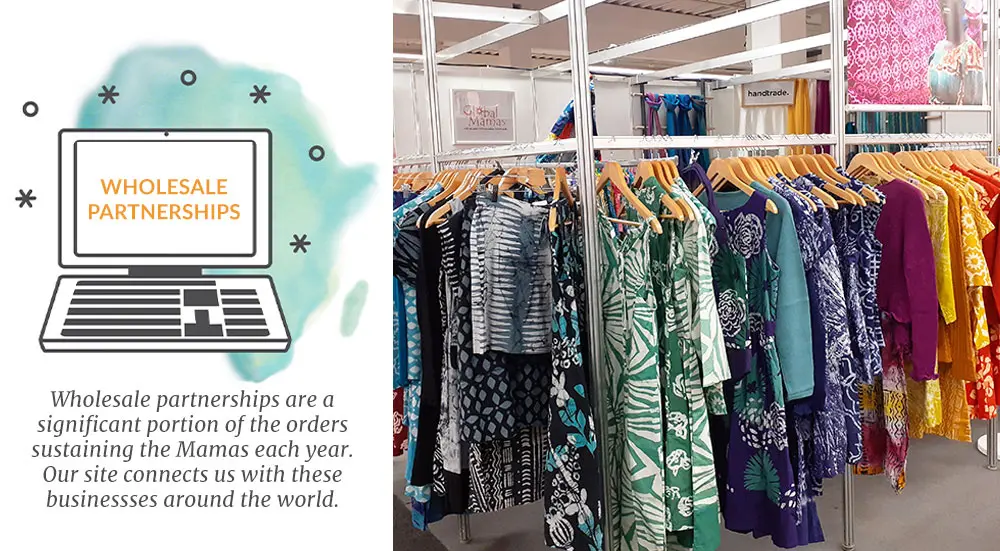 New Website Costs
Over the past weeks since reaching this decision we've done a great deal of research and spoken with multiple developers- sharing what we need for our customers, but also for internal operations. Many of our friends use 'out of the box' solutions like Shopify and BigCommerce but after reviewing our needs we've been repeatedly directed back to WooCommerce/Wordpress as the best solution. Estimates for creating the custom site and migrating our current content are averaging around $25,000. Although it's a steep initial cost, the good news is that unlike other platforms, the monthly maintenance fees are far lower. Since we plan on sticking around indefinitely we're confident that long term this is our more cost-effective solution.
This significant expense during #CovidTimes leads us to ask for your help investing in this integral tool that connects our community and sustains our impact. Whether you're able to give or helping us spread the word, we'd love to have you join us for our Giving Tuesday Facebook Fundraiser, December 1st. Together we look forward to creating a new site that will help us continue spreading 'the good news' about what the Mamas in Ghana are doing.