Global Mamas is proud to be a finalist for the 2022 MIDA (Mohammad Islam Design Award). Our Water Hyacinth Wallet in Adobe Gold, will be featured at the upcoming World Fair Trade Organization Summit in Berlin. The Water Hyacinth Wallet is the newest addition to the Fibers of Change Collection and is made using renewable water hyacinth fibers and GOTS certified organic cotton batik. Combining the beauty of natural materials with a functional design, this wallet is both sustainable and fashionable for everyday use. With its various compartments, it can hold everything you need – including cards, spare change, and small phones.
The production of the Fibers of Change product line utilizes a variety of weaving techniques to transform the water hyacinth into stylish home décor and accessories. The water hyacinth shell of the wallet is produced using the traditional loom weaving also used to produce Ghana's famous Kente cloth. The Fibers of Change Collection was developed in collaboration with USAID and the West Africa Biodiversity and Climate Change (WABiCC) program and continues to be developed in collaboration with the West Africa Trade and Investment Hub.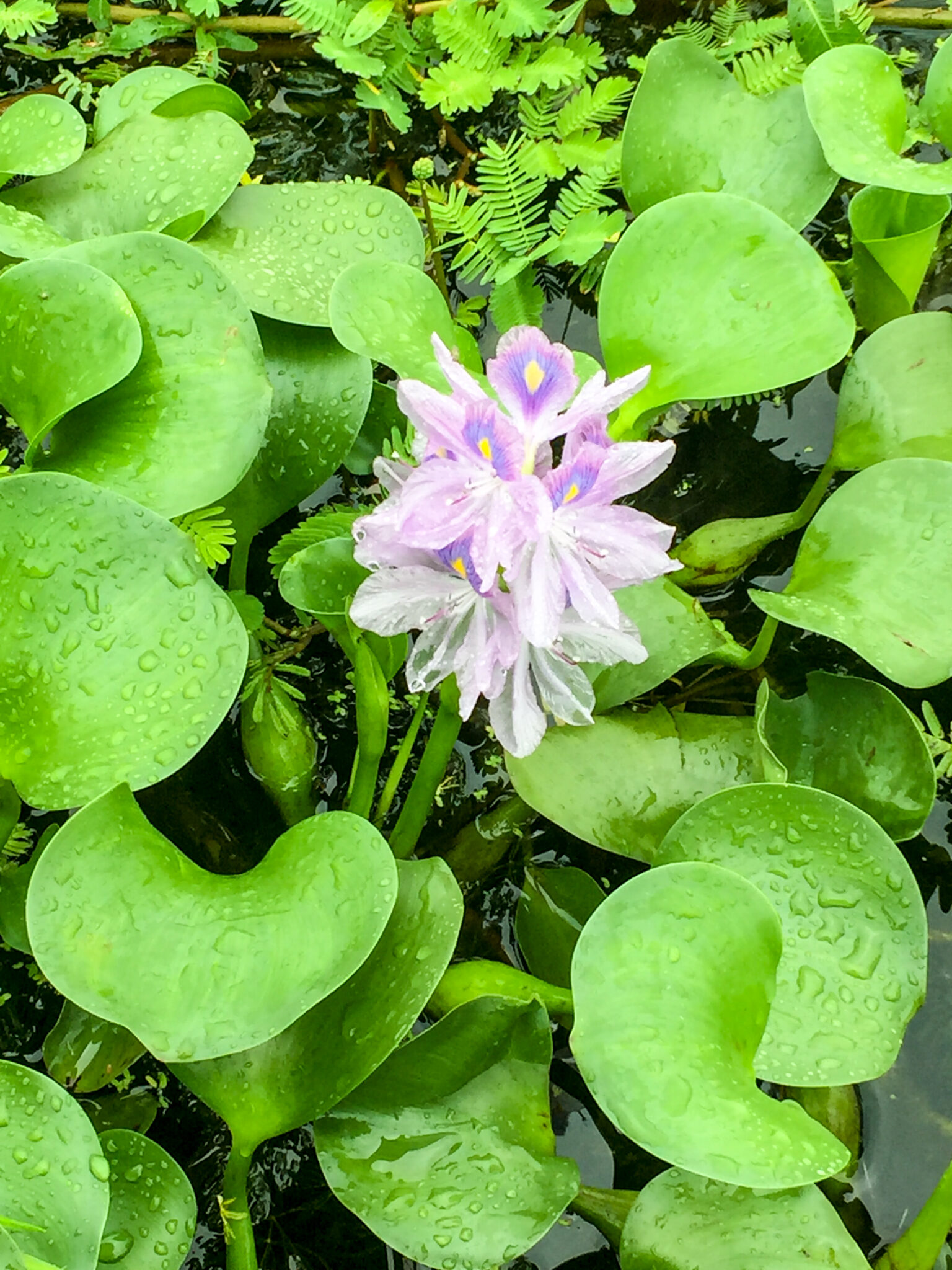 The Fibers of Change product line combines two goals that are an inherent part of the Global Mamas mission: creating sustainable livelihoods in communities with limited economic opportunity and acting as environmentally conscientious ambassadors of the biodiversity and rich natural resources in Ghana. Fibers of Change, an initiative that's taken root along the banks of the Volta River, uses water hyacinth (locally known as the "poison flower") as the staple raw material to develop a collection of natural fiber products for Global Mamas customers around the world. Check out Global Mama, Rita Agbodzra as she tells the story of the Fibers of Change product line in this video titled, Invasive to Inventive: Creating Livelihoods from Water Weeds.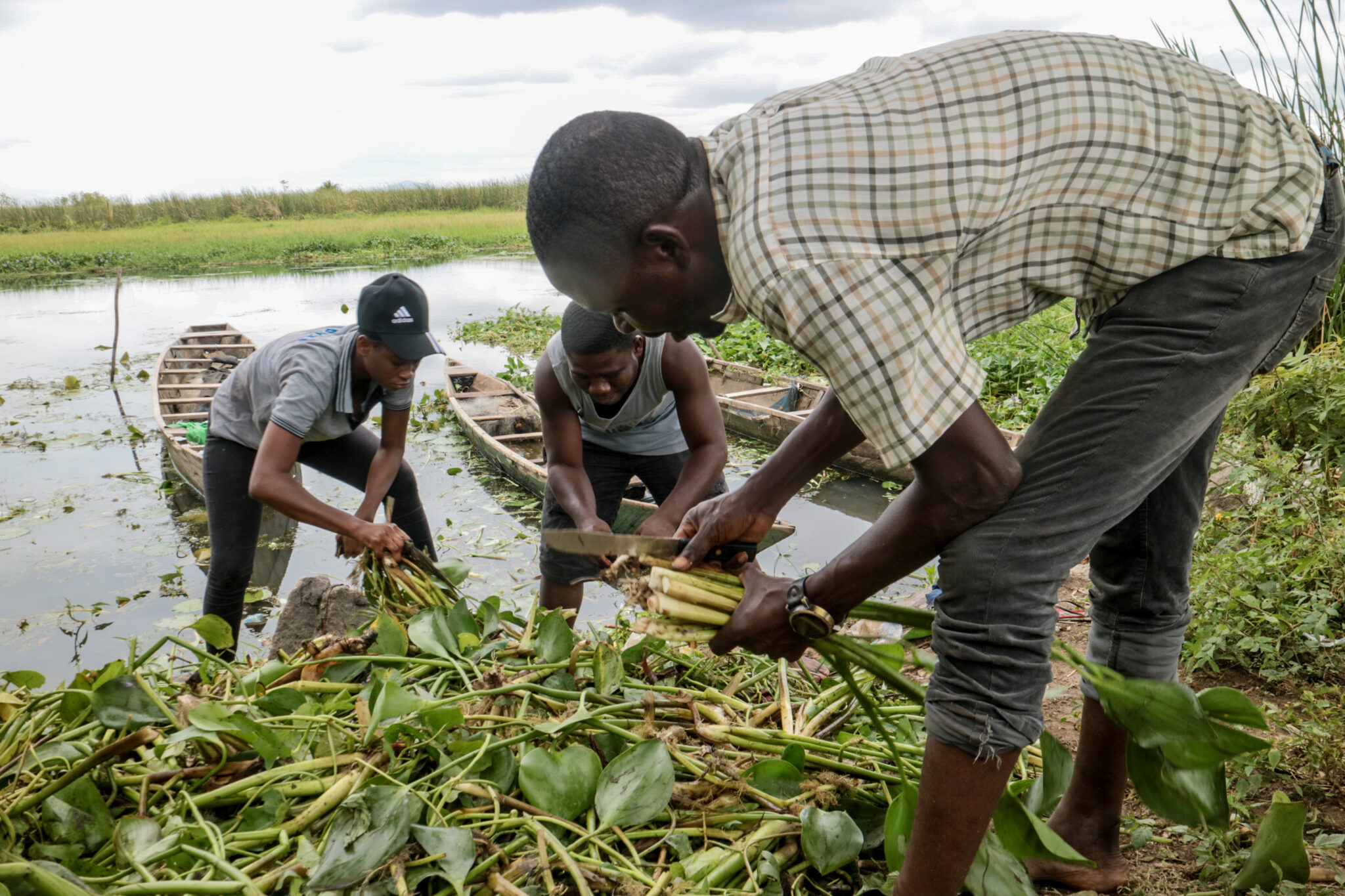 Global Mamas strives to solve many problems at the same time. The creation of the Water Hyacinth Wallet and the entire Fibers of Change product line helps to address many challenges, including how to:
Create additional sustainable livelihoods for women in Ghana
Utilize renewable raw materials readily available in Ghana that positively impact the environment
Improve the biodiversity of the Volta River
Find innovative ways to utilize fabric scraps generated from sewing apparel items
Every water hyacinth wallet positively impacts the ecology of the Volta River while providing income to the communities negatively impacted by the invasive plant species. Entirely handmade in an eco-friendly production facility, these wallets are good for people and the planet.

Learn more at:
Introduction to Fibers of Change
Educating Communities on Rights to Natural Resources