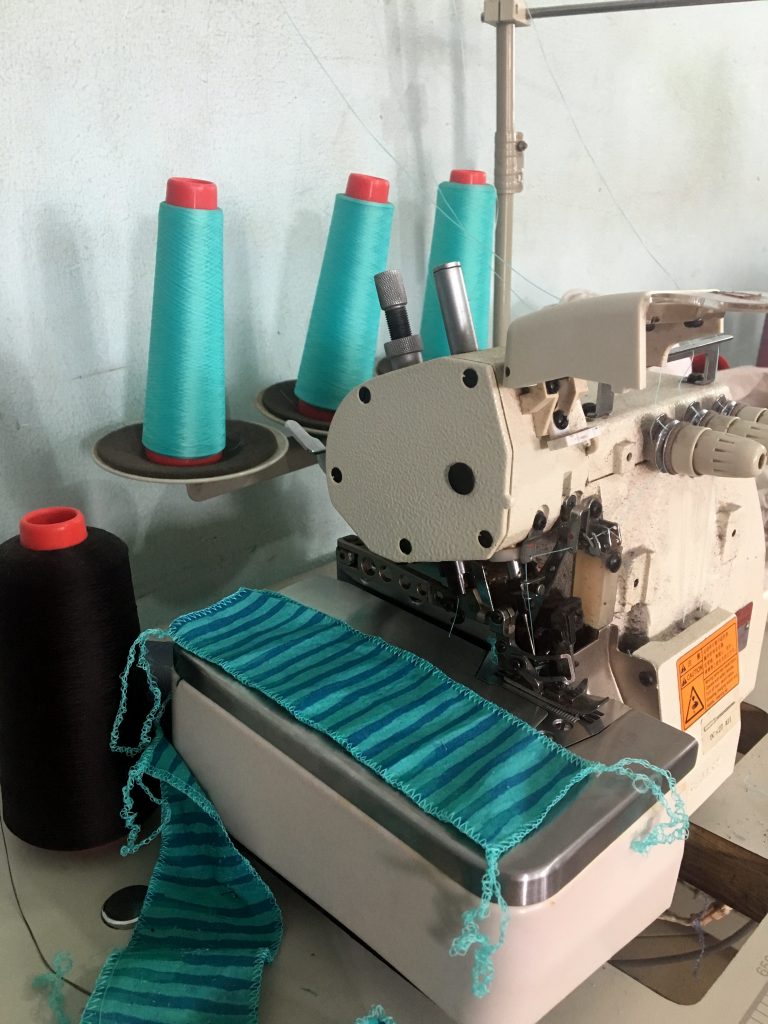 As the first of a series of programs to celebrate Global Mamas' 10 year anniversary, we launched an interest-free equipment loan program in December 2013. This program was custom-tailored based on feedback from the Mamas to provide them with the equipment most needed to increase productivity. As most Mamas are paid per item made, this increased productivity means the Mamas can bring home more earnings to support their families.
Sergers (known as knitting machines in Ghana) were selected as the focus of this loan program. Knitting machines are an essential tool used by the Mamas to create seams and edging on clothing, bags and other Global Mamas items. However, many of the Mamas lack access to these crucial machines, requiring them to spend valuable time waiting in the market to use public knitting machines. Our hope is that through the purchase of their own knitting machines, the Mamas will be able to save time and improve the quality of the items they make in their shops.
To implement this loan program, we engaged in a formal application process with the Mamas and selected only participants with strong financial records. We also ensured that they continue to follow the World Fair Trade Organization's fair trade principles. A contract was then entered into with each participating Mama, stating she repay the interest-free loan through deductions from her regular payments from Global Mamas. As a result of successful development and implementation of this first equipment loan program, each of our participants received a new knitting machine at the end of 2013!