Madison Oeff, intern
One of the many perks about volunteering with Global Mamas is the value placed on traveling around Ghana. The staff fully supports traveling as much as you can while you're here; being exposed to the various places and people around the country gives you a better understanding of Ghana as a whole. So from the moment I arrived in Ghana, I travelled everywhere I could with the other volunteers. We went to the Volta region seeing sights such as Wli Falls, Tafi Atome Monkey Sanctuary, Lake Volta, and traditional Kente weaving. We spent a weekend surfing at Busua Beach. We traveled to Accra and explored the neighborhood of Osu, indulging at its tasty restaurants. All of these were fabulous, but there was still one item on my list that hadn't been checked off: Mole National Park.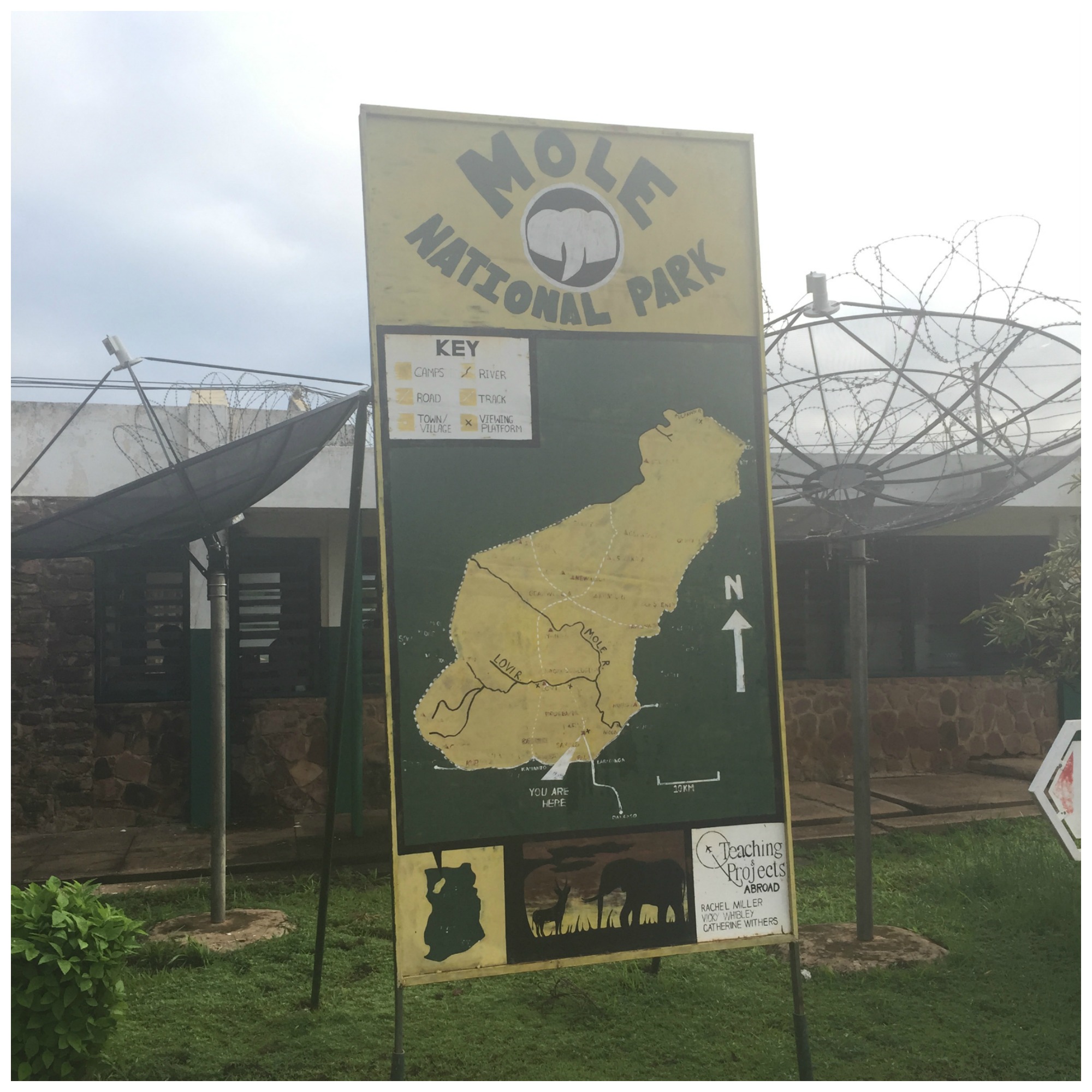 Mole on my Mind
Mole National Park, situated in Ghana's northern region, a massive expanse of grassland savannah, is home to over 93 mammal species. Tourists can either ride in a safari car or walk through the forests with a guide; everyone hopes to catch a glimpse of the elephants, baboons, warthogs, and buffalo that roam the park.I first heard about Mole from Global Mamas' designer, Nick Ruffalo who traveled to Mole a few years ago. He said that the round trip would take around 6 days.
First, he said, you travel to Kumasi, the second largest city in Ghana, by tro tro (a privately owned minivan that provides shared transportation along a specified route). After seeing Kumasi for a day, you spend another day traveling further north to Tamale. Once you arrive in Tamale, you would have to ride a bus for about two hours to Larabanga and voila! You're finally only 20 minutes away from the entrance of Mole National Park. After staying at the park for a day or two, you would travel back down to Cape Coast, just the way you came. These traveling instructions both excited me and concerned me.
Flying Fast
I had a decision to make: as much as I would have loved to travel north by tro tro, I knew I could not devote an entire week to go to Mole. I resigned myself to finding a different weekend trip and to save Mole for a future trip to Ghana. The next week in Cape Coast, however, I met a man who had been in the Peace Corps in Ghana. When I divulged that I had not yet visited Mole, he said, "Oh you should definitely go to Mole. We always flew there in my Peace Corps days!"
Flying! I hadn't even thought about that as a travel option. I excitedly looked into it, and the trip was absolutely doable: ride a fast car to Accra and from there hop on a plane at Kotoka Airport. The plane ticket was not too expensive and the entire trip would only take 3 days! Sandie Forest, another summer volunteer, agreed to accompany me on my northern journey. Plans were made, dates were set, and soon we were off.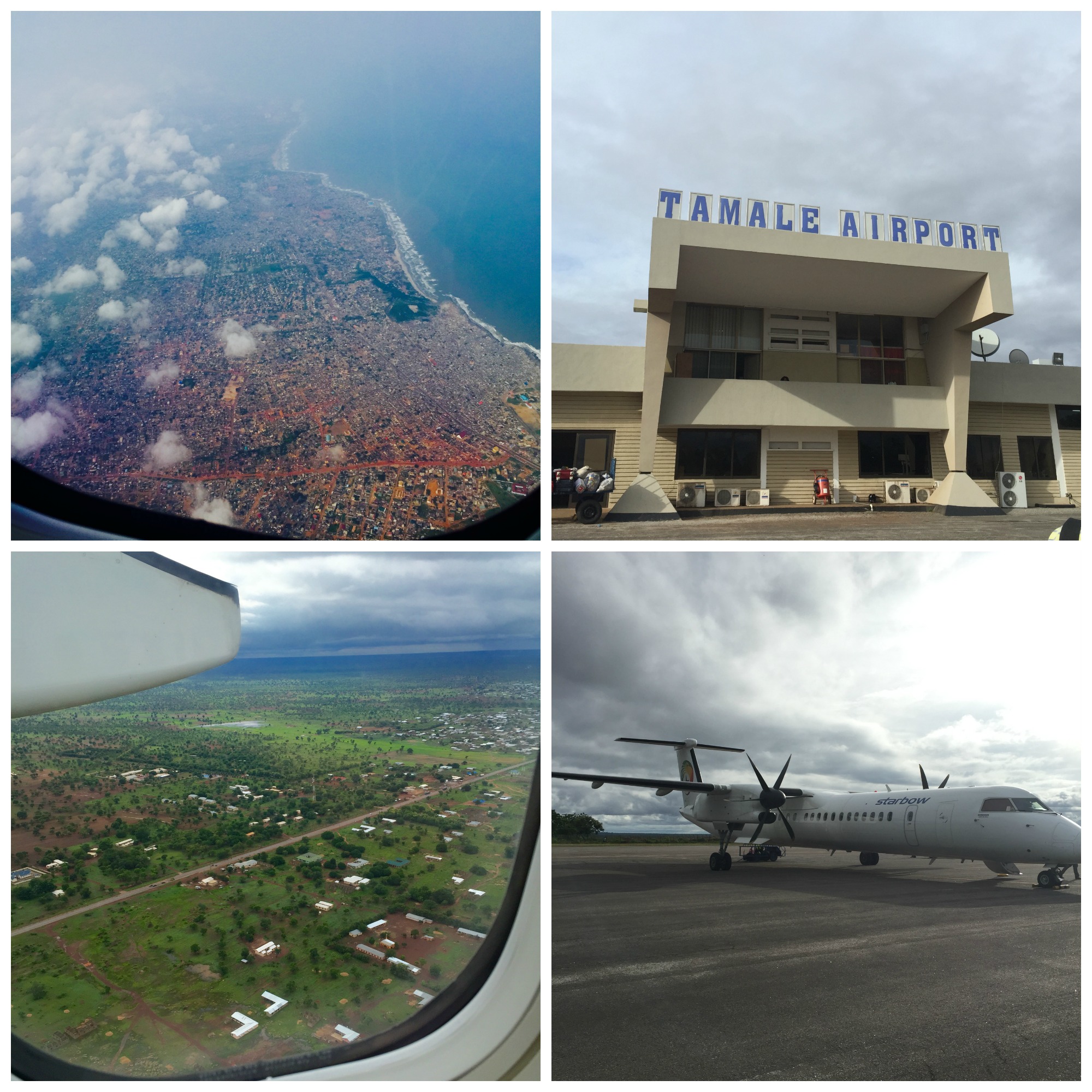 We arrived in Accra without any snafus and boarded the small jet. As we took off, I watched Accra slowly descended beneath me. The colorful buildings, tall coconut trees, and the ocean below quickly faded into cloudy sky. The flight to Tamale was only an hour long, yet when we landed I could see that we were in a completely different environment. The palm and coconut trees of Cape Coast were replaced with dense, shrubbery and shorter trees sprouting up at random. Huge anthills made from the deep red dirt were everywhere. Our taxi ride to the hotel was a fast introduction to Tamale culture: motor bikes everywhere, Mosques every couple of blocks, and many women covered in hijabs while the men wore topi hats. In Tamale, the majority of the residents practice Islam, which is the opposite of the southern part of Ghana where the majority practice Christianity.
Safari Sightings
After staying overnight in Tamale, waking up at 4:30 am to catch the first bus to Larabanga, and missing said bus due to our taxi driver being late, we decided to charter a taxi directly to the park. The hotel we were staying at in the park was situated on a ledge overlooking miles of the savannah. If you looked straight down, you could see buffalos walking towards huge watering hole. Antelope grazed near the pool, warthogs ate the grass outside of the huts, and baboons were everywhere! I was warned before I left to be wary of the baboons; when Cape Coast production manager Wisdom visited Mole, a baboon tried to take his food and he had to jump into the pool to get away from it! Dropping our stuff off at the room, we joined up with a group of Dutch tourists to head out into the park for the elephant safari.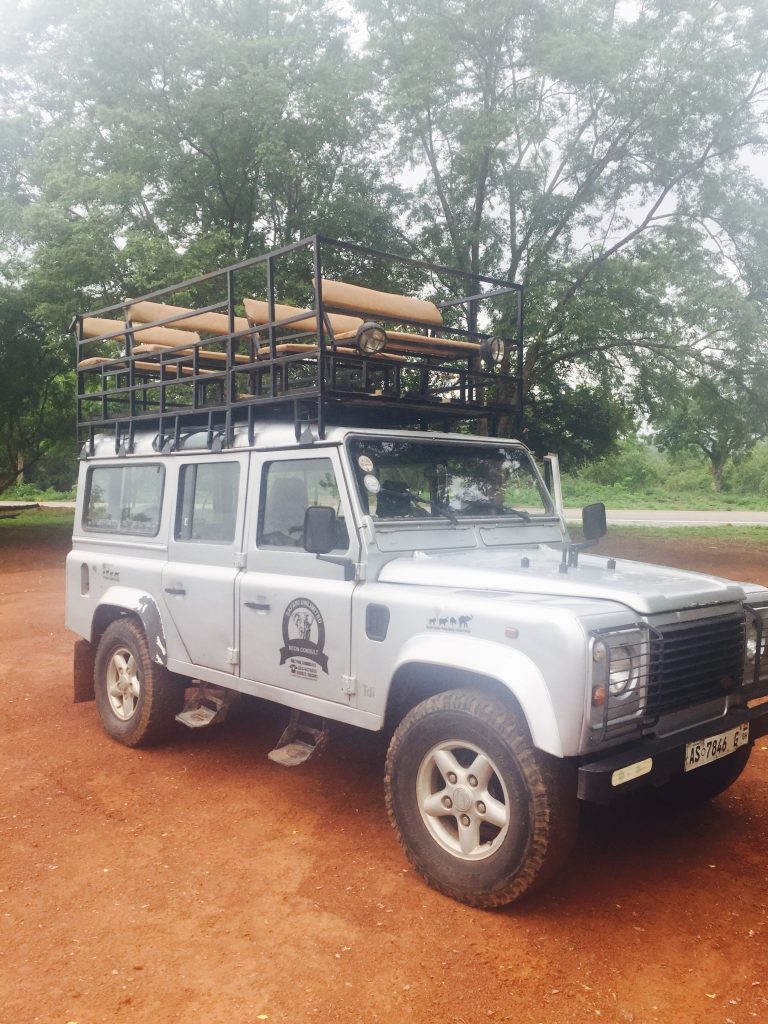 We were sitting on the top of the safari jeep in benches, and as we sped along the red dirt roads it was almost like we were on a rollercoaster. You had to avoid the hanging branches but also keep your eyes peeled for any signs of wildlife. One of my favorite things we saw was this massive white tree with sprawling branches, each crawling with baboons. This area must have been their lair because nowhere else did I see so many baboons. Moving on, we stopped the car to see what our guide called "water deer." To me, these looked like a mix of antelope and reindeer. They were very large and bulky, but they had light tan fur with red streaks and large antlers. If you so much as moved while watching them, they scurried off into the forest. (Once, I turned around too quickly, which sent the whole herd of water deer away from us. Oops!)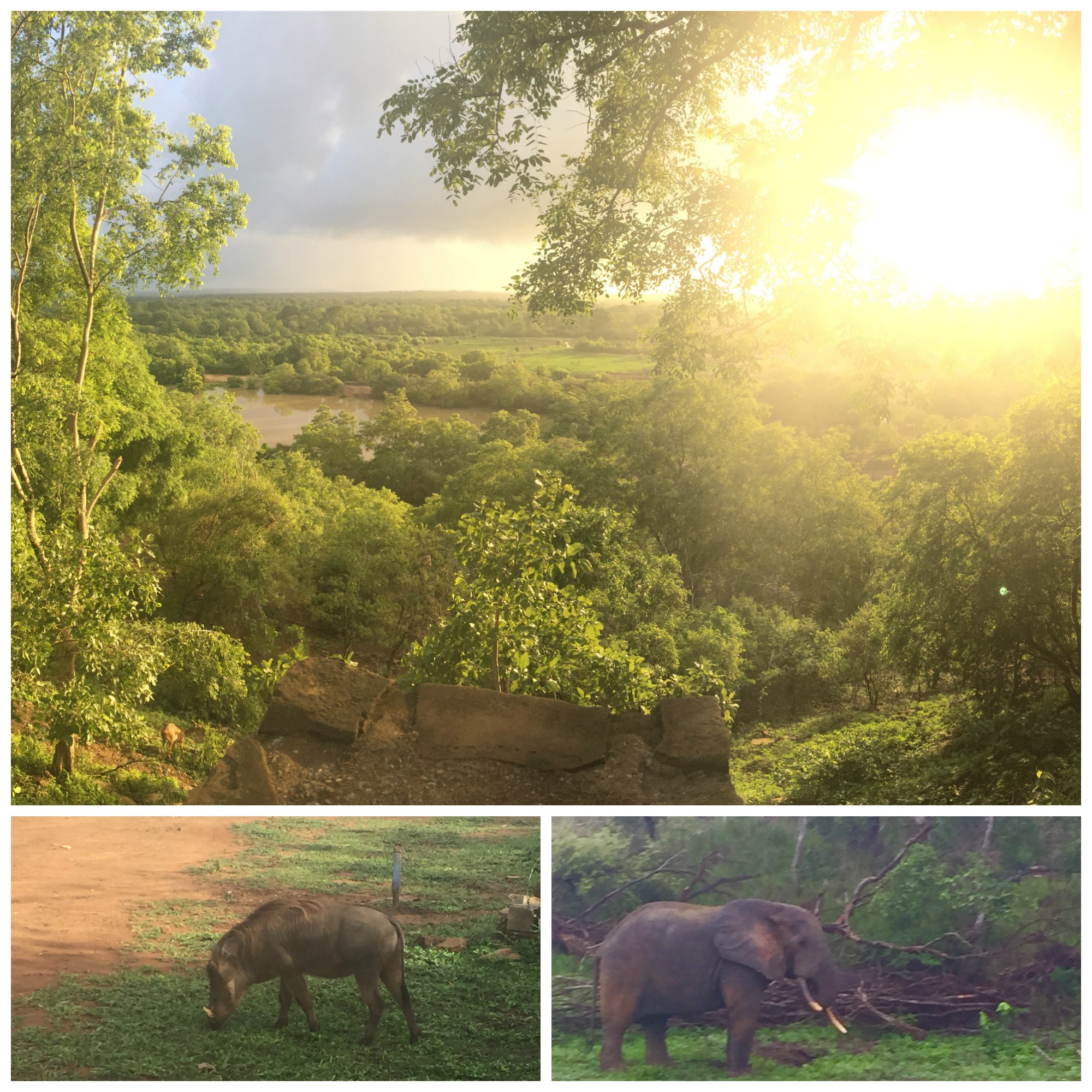 Our guide had heard about of a herd of elephant heading towards the east, and so we tried to follow that path. As we drove, along the path about 100 yards ahead of us, we spot a large grayish object. All eyes are glued to the spot. We inch forward in the car and reach a little clearing – and jackpot. Not one, not two, but five elephants are moseying around a water hole. They were smaller than I expected (if you can call an elephant small), but gorgeous and graceful. I don't know how long we watched the elephants for, but everyone was transfixed. This definitely was a highlight of my northern Ghana trip.
The next day, we were able to travel back to Tamale, board the plane to Accra, and arrive back in Cape Coast. I'm extremely glad I decided to make the trek up to Mole National Park; not only was it amazing to see all of the wildlife, but this trip allowed me to see Ghanaian culture from a completely different perspective. Even if you experience the expedited version of the trip like I did by flying to Tamale, I highly recommend visiting the northern region of Ghana – the memories and stories will last a lifetime.