In September, Women in Progress opened a new Global Mamas store on busy Kingsway Street in Cape Coast. The new location provides a tremendous opportunity to market WIP's products and workshops in the profitable local tourist market.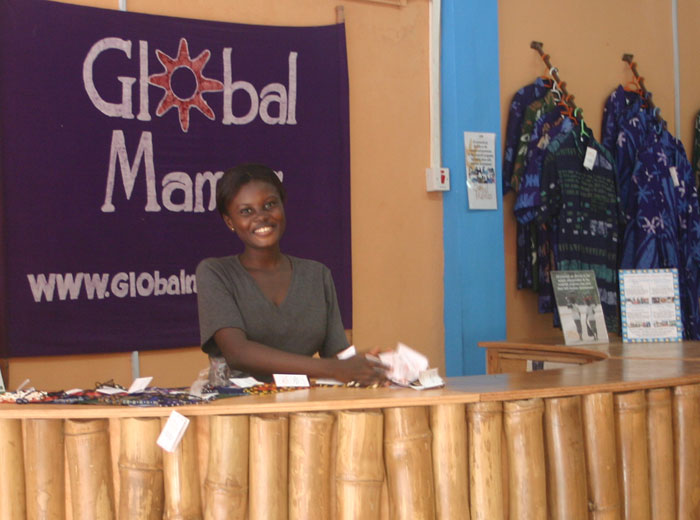 The spacious new store carries all of the Global Mamas product line and additional items produced by WIP batikers, seamstresses and apprentices. The store shares space with the well-known Cape Café, a popular eatery among tourists that is mentioned in major tour guides like Lonely Planet and Bradt Guide to Ghana.
The Kingsway store is the second Global Mamas location in Cape Coast. In August, WIP opened a smaller location in the Cape Coast Castle, one of the Central Region's most popular tourist locations. Women in Progress' new expanded offices are also now located behind the store.
Grace Osam-Pinanko, a new WIP employee, manages the store fulltime with the help of volunteers. The Global Mamas store is open 9 AM – 8 PM Monday through Friday, 10 AM – 8 PM on Saturdays and 12 PM – 4 PM on Sundays.