By Kristen Gallagher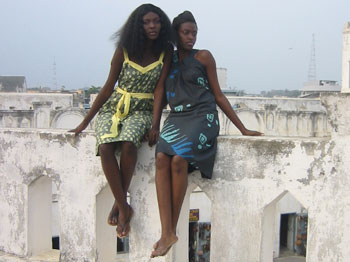 Penetrating new markets is never easy, however it is not impossible, as any of the women of the Global Mamas Cooperative will tell you. Step by step, and connection by connection, GM has finally gotten its name, reputation, and unique style to the streets of the UK. With well-known retailers like TopShop, and not-for-profit Tabeisa's support, Global Mamas is celebrating its entry into this competitive market with confidence.
The first step for developing the Global Mamas brand in the UK was to obtain the IFAT (International Fair Trade Agreement) certification. IFAT does a spectacular job enforcing their standards of fair trade with companies that apply for the certification. "It is a certification with substance," says Renae Adam, founder of Women in Progress. "It is not a certification that can be obtained unless companies whole-heartedly use fair trade ethics and practices."
Beyond fulfilling the fair trade qualifications for IFAT, Global Mamas decided to implement its own Fair Trade Certification program, which is enforced internally. The women of Global Mamas receive this certification when they have proven to practice high-quality employment standards. For example, they must provide clean and comfortable working environments for their employees, such as seamstresses and assistants. They must also pay their workers fair wages so that they spend their days making a truly living wage.
Many companies in the UK are responding to fair trade organizations, such as popular TopShop, which has taken note of Global Mamas' ethical business practices and high-quality designs. TopShop has placed its first order of 400 dresses, 120 babies' dresses, and tote bags. Not only will this connection in the UK give Global Mamas great business, but it will also help spread the awareness of fair trade and its importance in the UK. To have such practices become not only trendy, but eventually the norm in the industry, would be ideal.
The Global Mamas website is also becoming more popular, as it is a link on the TopShop website which has thousands of people looking to shop on a daily basis. As Global Mamas progresses with the TopShop order, it continues to keep an eye out for new opportunities in the UK and other markets.
___________________________