BATIK | BATIK PROCESS | ORGANIC COTTON | AFRICAN BATIK HISTORY


Textile Transformation Using Wax and Dye
Batik is a textile technique that has been practiced in Ghana for generations, typically by women. The method is commonly taught in local vocational programs, but it's also shared from mother to daughter or may be learned through a teacher/apprentice relationship. Handmade batik textiles may be found in most markets around Ghana, but it is difficult for artists to price their pieces competitively with printed lookalike imports. Even if the price is right, there is often more product than there is local demand. By including batik textile design and production in the Global Mamas supply chain we provide sustainable demand and fair wages for both batikers and seamstresses producing our distinctive textile goods.
Ready for some hands-on experience? Sign up for one of our batik workshops in Ghana to learn from one of the experts!


Batik Process
Batik (pronounced ba-teek) is an ancient fabric art in which a hot wax resist is painted or stamped onto fabric then dyed. Dye seeping through cracks in the hardened wax before it's melted off creates the unique "crackled" look batik is known for.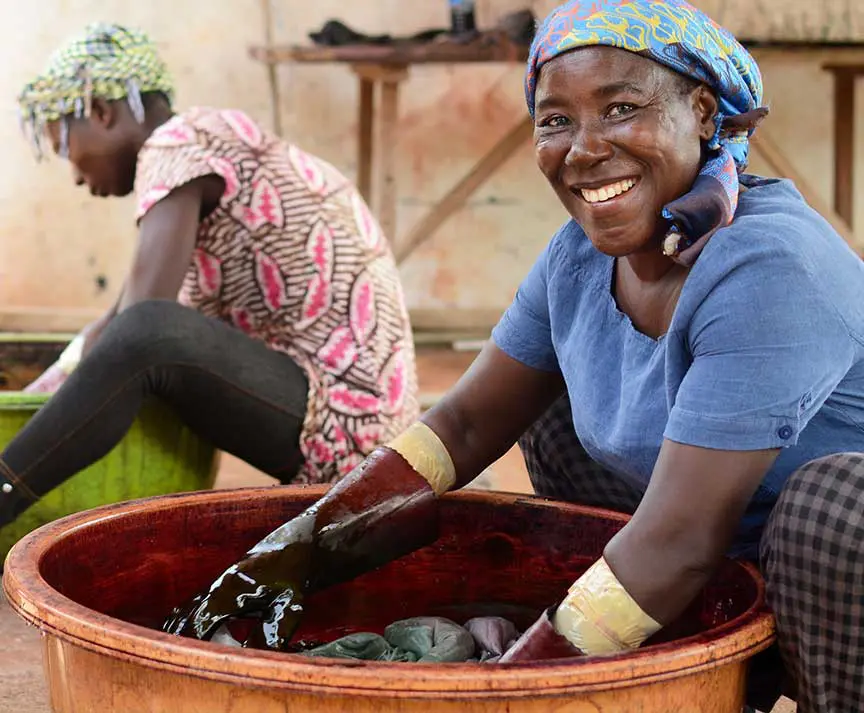 Certified Organic Cotton
Global Mamas initially sourced cotton fabric from a local waxprint factory in Ghana. In late 2017 when this company went out of business we committed to finding a new GOTS Certified supplier for our base material.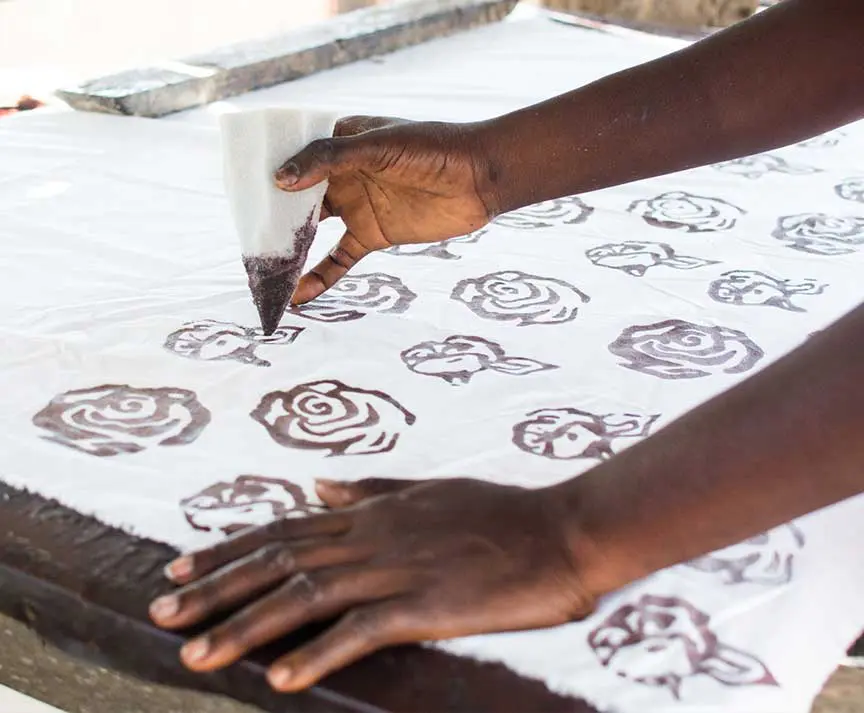 History of Batik
From Egyptian mummies to European traders arriving on the Gold Coast with their 'woven cargoes' from Java- the history of batik in West Africa has a fascinating story. Find out more about the evolution of this technique in Ghana over the centuries.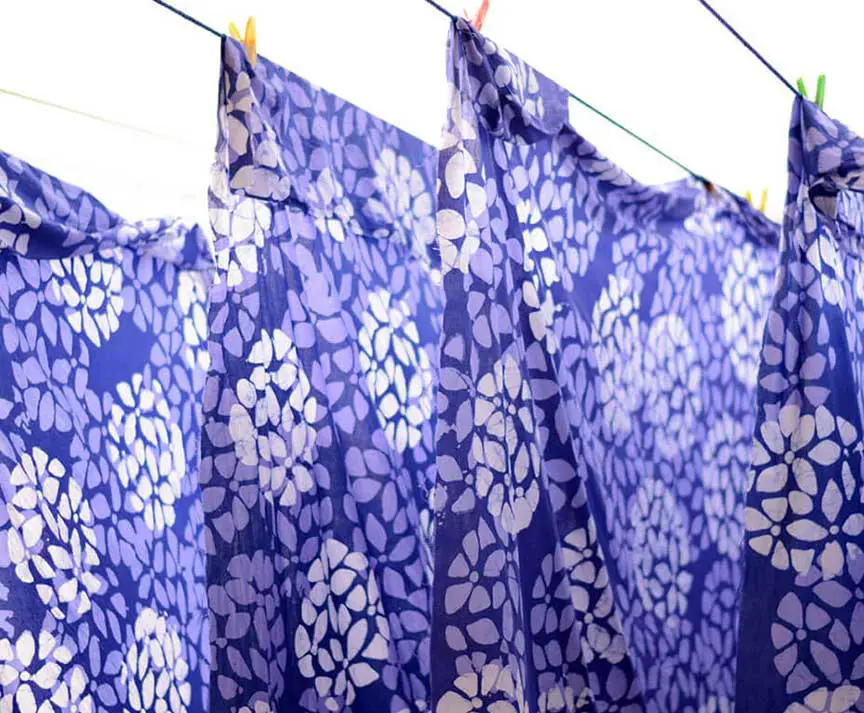 Batiking Mamas
After completing junior high school, Grace enrolled in a vocational school to learn how to batik. Following graduation, she heard about the opportunity to join Global Mamas from a friend. Grace enjoys her work at Global Mamas; she says she prefers the dyes because they don't fade over time and she loves seeing her fabrics transformed into products. Grace designed her own pattern for a contest to create a uniform for seamstresses and batikers in Ashaiman. Grace dreams of one day opening her own large batik shop. When she's not batiking at Global Mamas, Grace enjoys spending time with her daughter Clementina and supporting her dream of becoming a doctor.
"I like working in teams and trying new techniques together."