BATIK | BATIK PROCESS | ORGANIC COTTON | AFRICAN BATIK HISTORY


Organic Cotton Process
Global Mamas initially sourced cotton for textile products from a local waxprint factory. In late 2017 when this company went out of business it was a huge loss to Ghana's textile industry and we were forced to find a new supplier.
We started thinking about making the change to organic fabric in 2009 with an initial goal of finding a supplier on the African continent – you can read the full story here. When we resumed our search in 2017 the international market had seen a growing demand for organic fabrics which meant more organic suppliers with the quality, quantity, and certifications we were looking for. Taking these factors into consideration we selected a family run company called Silk'n Fab based in India. They are GOTS and FLO certified which aligns with our own values of conducting business in a transparent and ethical manner.


Commonly Asked FAQs:
WHY DID YOU CHOOSE TO GO ORGANIC?
Organic farming is undeniably better for the environment with the elimination of toxic chemicals that pollute land and waterways. Not having these pollutants embedded in our textiles is also better for our community, at every level. For the farmers growing the cotton, to the Mamas handling the fabric each day, to the end consumer enjoying our finished product.
ORGANIC IS GREAT BUT WHY DOES IT COST MORE?
Without the use of chemicals, cotton is harder to grow—Global Mamas is now paying almost double the price per yard for our new organic cotton. Conventional cotton uses pesticides and fertilizers to maximize yields and manage pests, whereas in organic production farmers have to use more labor intensive methods like crop rotation. This means it's more expensive to farm organic cotton, in addition to lower yields per acre.
HOW DO I KNOW SOMETHING'S ACTUALLY ORGANIC?
Great question! We respect you cross-checking our claims. From raw material to finished product Global Mamas has third party verification at every level of the supply chain. FLO (Fairtrade Labelling Organizations International) certifies the cotton farms and facilities of our new Indian textile partner, Silk'n Fab.
The rest of our supply chain is verified as we are Guaranteed Members of the World Fair Trade Organization that enforces strict standards for members, including an in-person audit. Silk'n Fab is also GOTS (Global Organic Textile Standard) certified: the most widely recognized international standard used to support organic product claims. We are more than happy to provide proof of any of these certifications at your request.
WHY INDIAN COTTON? DOESN'T COTTON GROW IN AFRICA?
It does- and used to be grown more! Our dream is to one day have a completely African supply chain, but currently there aren't cotton producers in Ghana or the African continent that meet our needs (at least that we could find, after significant searching!) We wanted a cotton both organic and fair trade certified, of a consistently high quality, and available in large quantities.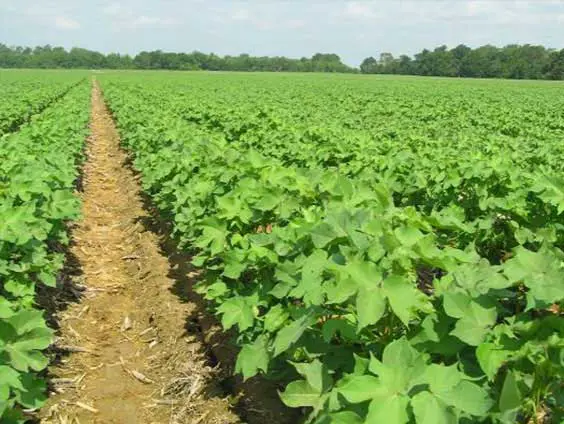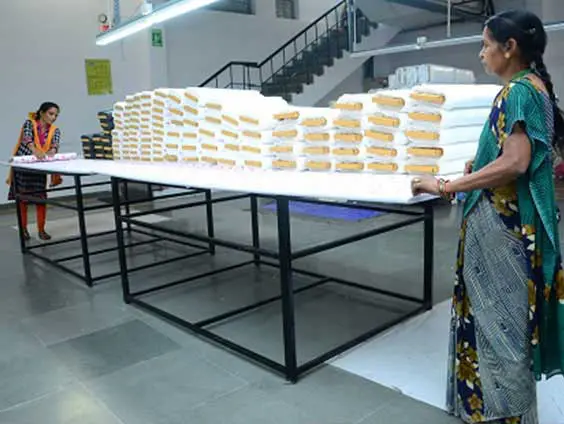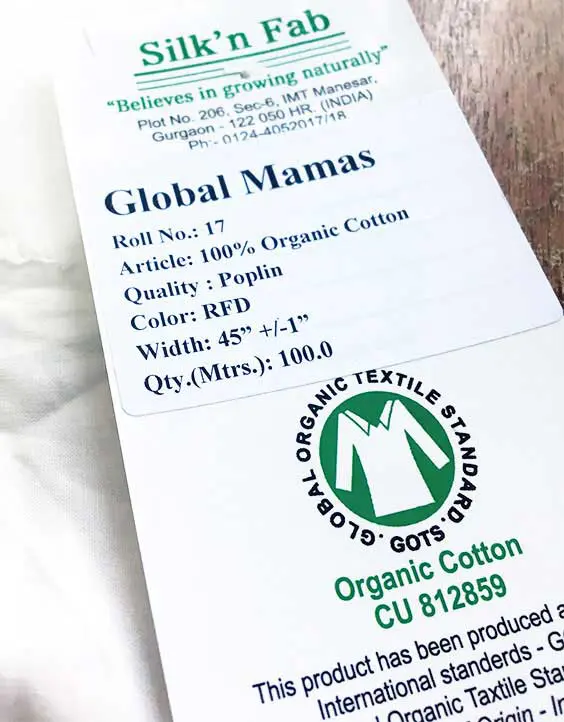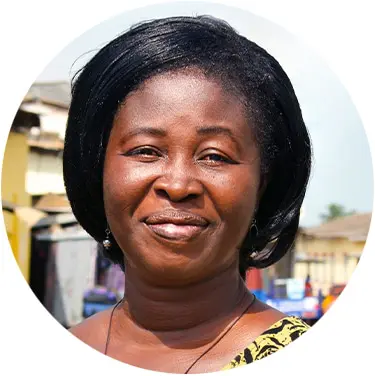 global MAMAS Batikers
Aggie Arthur has been a Global Mama since 2005. A former teacher, she is a lifelong learner and instills that value in her family and the workers she employs. In 2000, Aggie set aside six months to learn batiking and since then she hasn't stopped using her hands to design one-of-a-kind prints. She joined Global Mamas when she needed it most, as her husband's return to school made Aggie the sole provider for their family. Without losing her positive and helpful attitude, Aggie managed her business, raised her daughter, and studied for classes at the same time. Aggie graduated with a degree in Management from the University of Cape Coast, earning her the Cape Coast Global Mamas Initiative award for 2012. With the daily goal of increasing her business and reaching more customers, Aggie likes to think and dream big. Her impact as a business owner isn't limited to satisfying her customers, she says.
Aggie takes pride in her ability to employ women to aid in her batiking shop. "So, in a word, I am reducing the unemployment in my country."