HYACINTH FIBER | HYACINTH PAPER | HYACINTH WEAVING


From Invasive to Inventive
Growing in abundance along the Volta River, water hyacinth is regarded as one of the world's worst invasive aquatic plants. Not only is it able to double its size in less than two weeks, the hyacinth's dense foliage blocks sunlight from entering the water, while thick stems absorb nutrients needed by other native species. Known in communities around Kpong as the "poison flower" the water hyacinth earned its nickname from local fisherman who quickly realized this weed was the reason why their businesses were failing. In communities downriver from Ghana's Akosombo Dam, chemical and mechanical means for controlling the weed's growth along the Volta are not a sustainable solution.
Presented with an abundant source of natural fibers the Global Mamas team identified this ecological challenge as an opportunity to restore biodiversity while creating economic opportunity for individuals living in affected communities. We've now created five co-ops to help harvest the water hyacinth, while Global Mamas weavers and papermakers at our Fair Trade Zone in Kpong transform the stems into our new natural fiber home goods line. We're excited to share with you how we're turning an invasive menace into inventive products bringing beauty to your home. 

Watch: Working with Water Hyacinth


Water Hyacinth Paper
Despite being an ecological threat, water hyacinth has proven useful as a raw material for artisans around the world. With the help of an expert papermaking consultant from Kenya, our Akuse team is now creating a range of handmade paper products using raw hyacinth stems.
Water Hyacinth Paper Products
Note Cards | Lanyards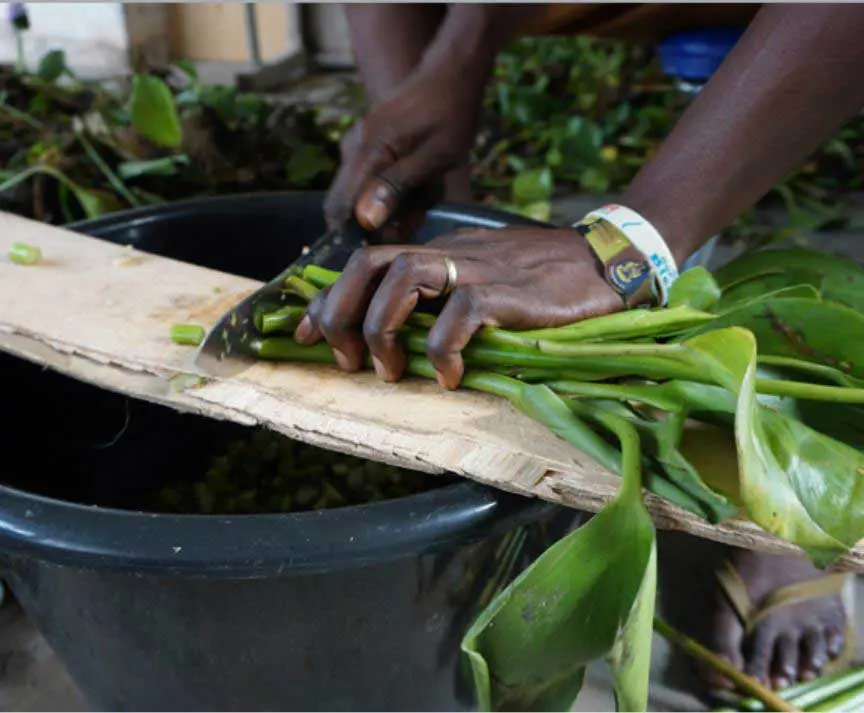 Water Hyacinth Weaving
Using hyacinth stems that have been carefully dried in the sun, Global Mamas weavers create a variety of products by hand and on the loom. Incorporating hyacinth, upcycled batik scraps, and recycled glass beads from other pieces in our line, these beautiful textiles are truly unique.
Water Hyacinth Weaving Products
Coasters | Runners | Trivets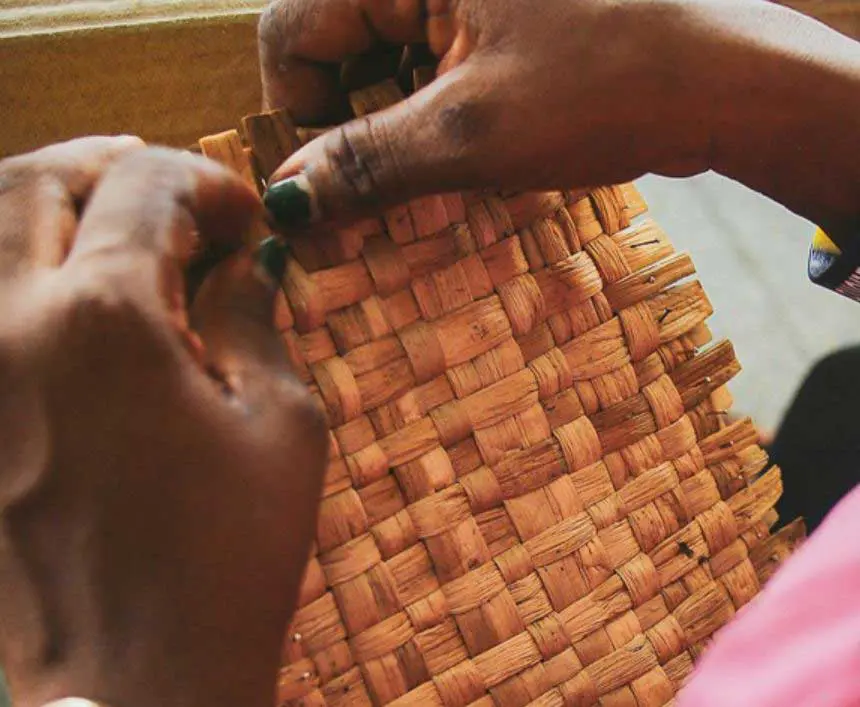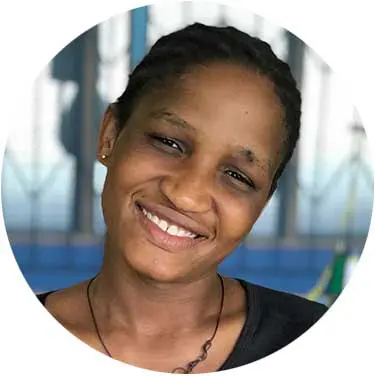 Hyacinth mamas
Rita Agbodra has been a Global Mama since 2019. She is a Jill-of-all-trades who has worked in all areas of water hyacinth production with her favorite being paper making. This is Rita's first time engaged in formal employment since graduating from high school last year. Since she started with Global Mamas she is proud to have improved on a variety of different skill sets, such as punctuality and interpersonal communication.
"I want to climb the highest ladder of education, achieve the most out of life, and become a prominent person. With Global Mamas I have been able to save money and one day want to put myself through university."