Krista Zolton, Volunteer
Dreaming of a dress you can wear to virtually any occasion? Our Eli Dress, a bestselling style for 2017 is perfect for you! With a cowl neckline and A-line bodice, it's a unique take on the traditional style. Dress it up for work, or down for a weekend getaway. Any way you accessorize, you're sure to be styling.
Keep it Casual
With a hemline sitting just below the knee, the Eli is easy to pair with any kind of shoe, whether you're running errands on a Saturday morning or heading to the coffee shop to get work done. For a more casual look, try it with some of Inkka's slip-on sneakers and a draped cardigan to fend off the A.C. in combination with your favorite Global Mamas accessories.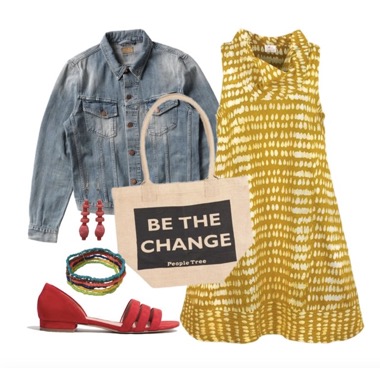 Signature Style for End of Summer Fun
With fall approaching, everyone's trying to squeeze in the last drops of summer sun with weekend picnics in the park and family get-togethers. Style your Eli Dress with a denim jacket for when it gets chilly after dark, but keep it colorful with our recycled glass jewelry for a look that's as fun as the get-together you're attending!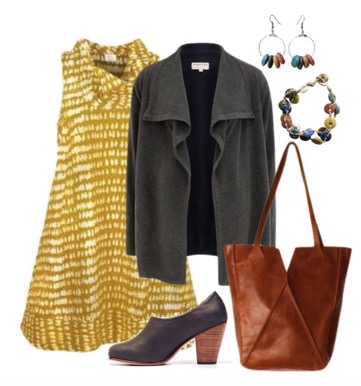 Take it to Work
If you spend your days in the office, we can totally relate. Why save your Eli dress for just after-work hours?! Add a little leather (or pleather) to your outfit with a light cardigan and heels to acquire the right level of business casual for meetings with clients.
Shop the current Eli dress selection here, and keep an eye out next spring for all new colorways and prints!