Rita Cobbald, 23, the youngest Global Mamas seamstress, opened her own store in October. The new Rita's Designs location stands on busy Master Sam Road, north of Cape Coast's Kotokuraba Market. The store has helped Rita gain more customers as well as increased confidence in her business.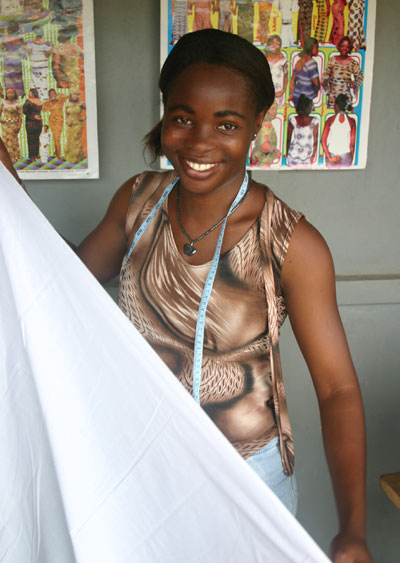 Before joining Women in Progress in May 2004, Rita worked out of her home. She had financial problems and found it hard to feel motivated. She later shared a small space with a friend. Rita then joined Global Mamas and saved enough money with her consistent profits to open the new store.
Rita says that her new store has more space and keeps her busy. "I feel more comfortable about the store because when I was in the house, sometimes you feel lazy because you are not doing anything," she says. "But when I came to the store, you always find yourself busy doing something."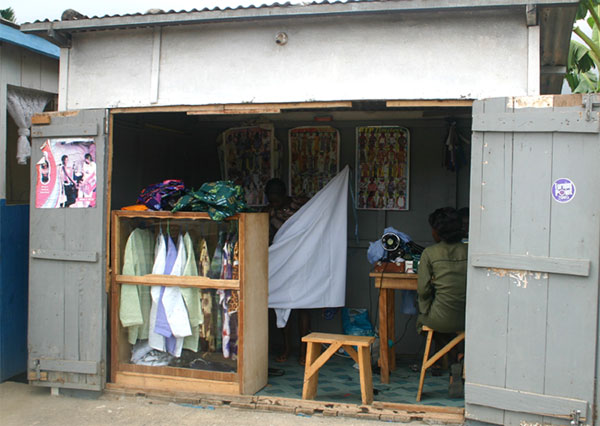 "That is why I like the store," she says. "Because the place is more lovely, and we enjoy it. We don't have to stay in the house anymore."
Rita has been able to hire a new employee, take on an apprentice and pay off an old retail debt. Her next goal is to buy a new sewing machine.